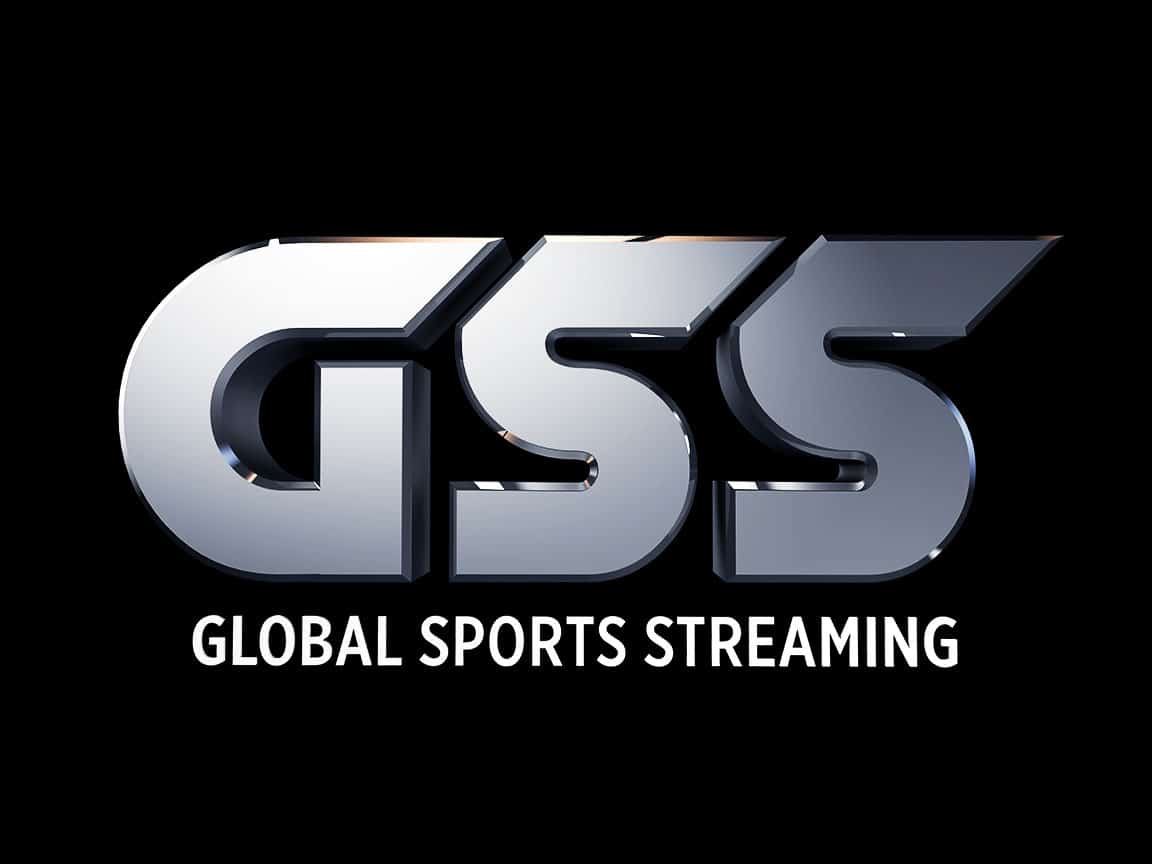 We are excited to be redoing our site and reaching out to fans and potential new fans with more and more information about us and the events we have coming up with.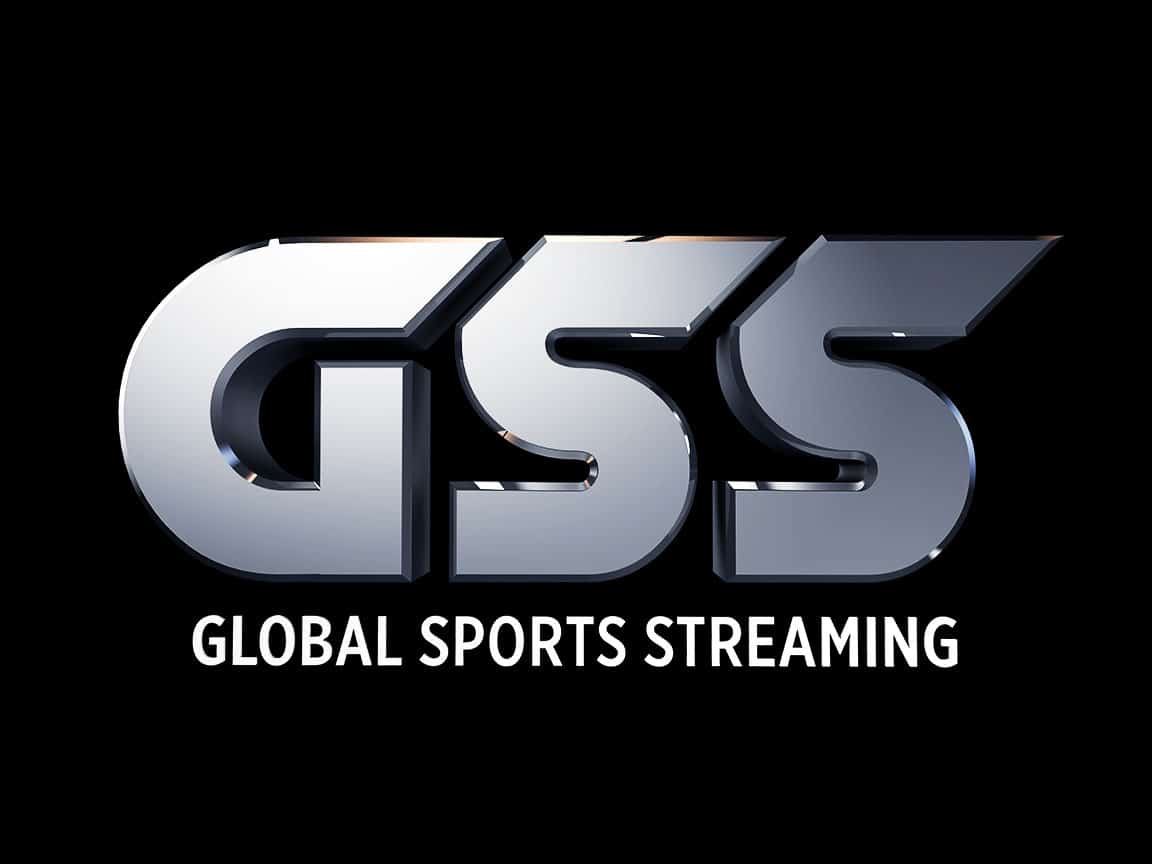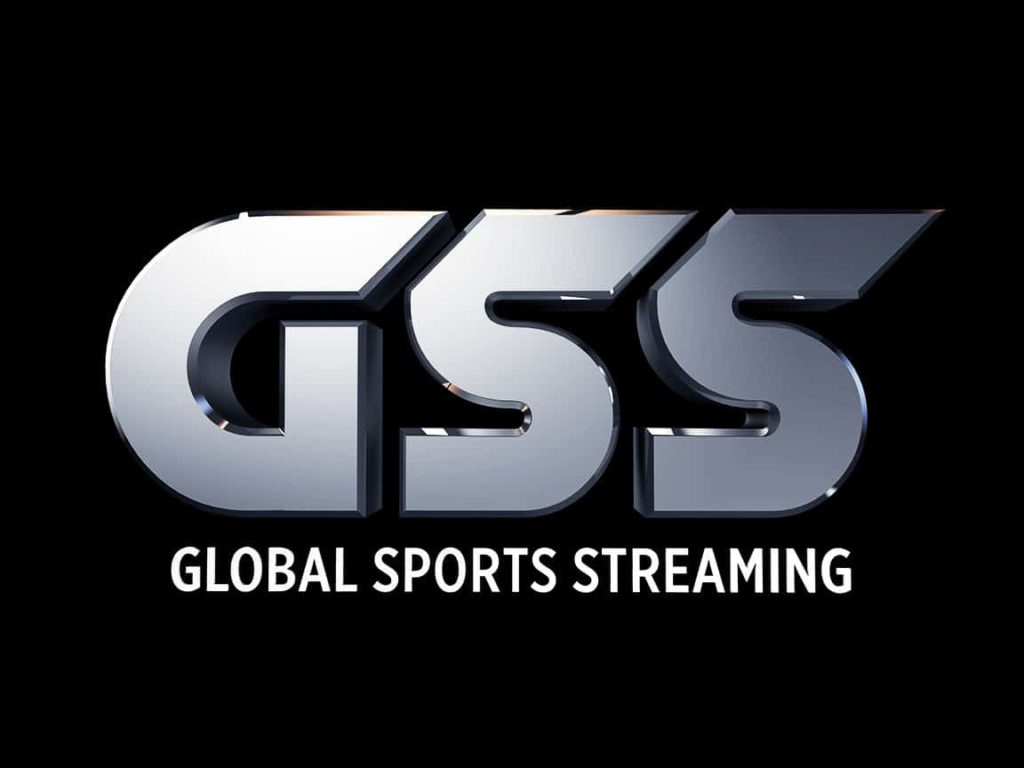 A lot more on the way. Currently, we have two shows in production; Best in Boxing and Best in MMA. In 2020 we are working on developing and delivering more live shows from other sports.
In addition to all the sports programming, we are working on developing our new app. The app development is massive as we are working on new technology within the app and building something extremely special for the athletes and the fans.
This is just a short intro blog and we will be posting a lot more with information about fighters, our events, and our company.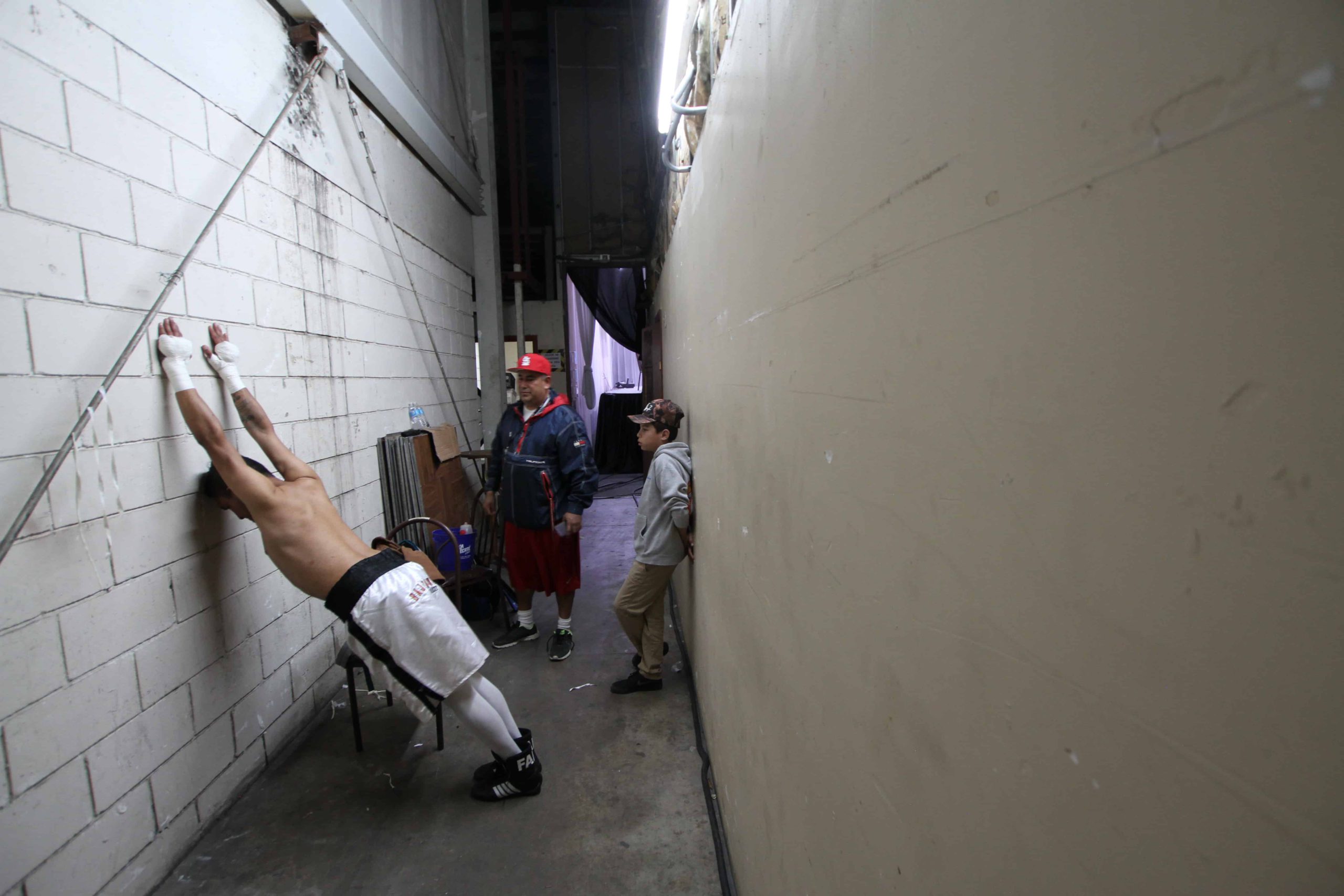 A few behind the scene shots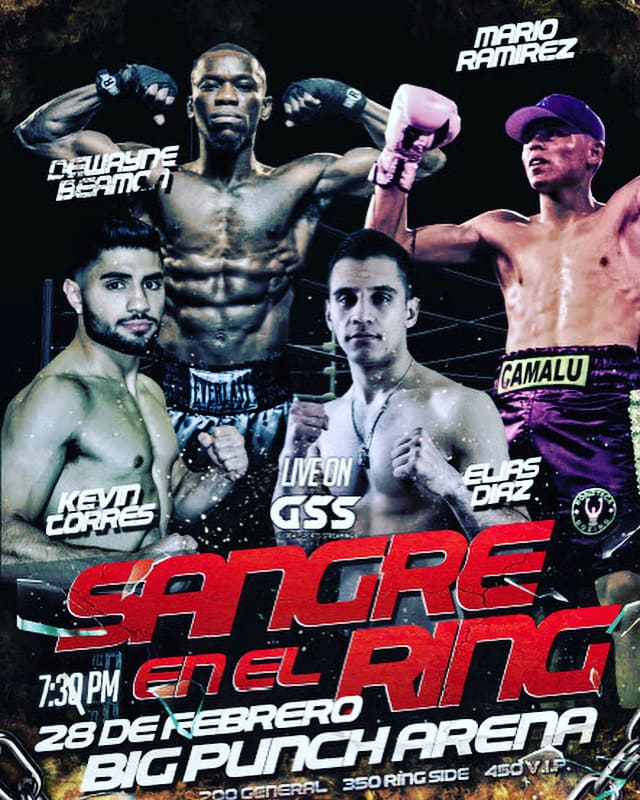 Feb 28 Best in Boxing is back with our first show on Fight Hub TV
We are looking to get off to a great start with an exciting opening fight night with Borizteca Boxing Promotions. Borizteca has been one of our partners since day one. Both companies working together to develop and showcase young prospects looking for an opportunity. The upcoming card has a lot of fighters returning to Best in Boxing. James Earle and Darnell Price had their debut on Oct 11, 2019, on Best in Boxing. Hot prospect Mario Ramirez, who has fought more times than any other fighter, is back for his 13 appearances on the show. We also have an exciting fighter and world title contender Dewayne Beamon who last appeared on the show on February 16, 2018. Elias Diaz last fought on February 24, 2017. Elias is an exciting action fighter so we are glad to have him back on the show. In our main event Knockout artist Kevin Torres is set to continue his winning ways.
Will have update right here all the way up to fight night so check back often for all the latest information.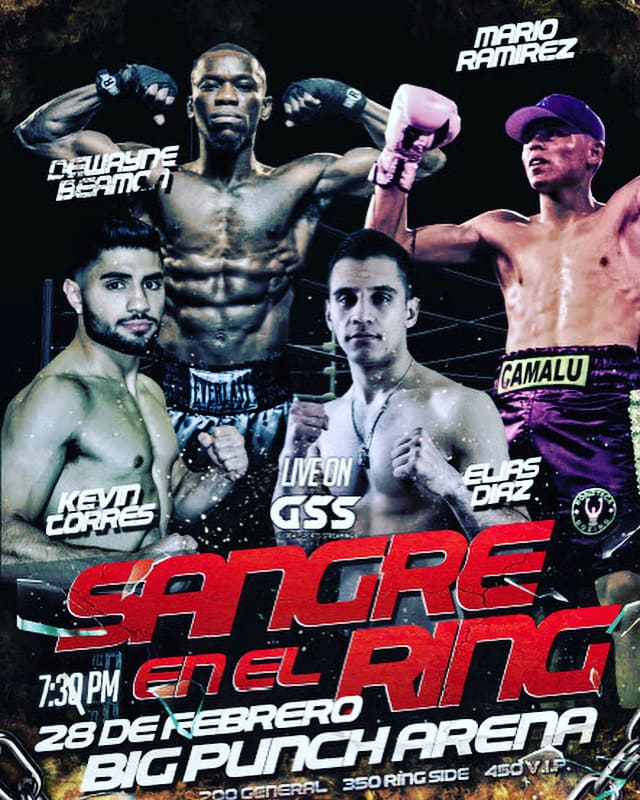 Back at Big Punch
We will be back at our favorite venue, Big Punch Arena in Tijuana, Mexico.
"Always a great place to see a fight."
Where to watch the show
Watch at www.bestinboxing.com and subscribe to exclusive content sports content at right here on www.globalsportsstreaming.com We broadcast live on Fight Hub TV on YouTube.
We do multipoint streaming so that there are plenty of locations for you to watch Best in Boxing.
Where to watch?
1. Fight Hub TV on Youtube youtube.com/fighthub
6. www.globalsportsstreaming
Plenty of places for you to watch the live stream
Follow us at:
Where to watch the show
Watch at www.bestinboxing.com and subscribe to exclusive content sports content
right here on www.globalsportsstreaming.com We broadcast live on Fight Hub TV on YouTube.
We do multipoint streaming so that there are plenty of locations for you to watch Best in Boxing.
Where to watch?
1. Fight Hub TV on Youtube youtube.com/fighthub
6. www.globalsportsstreaming
Plenty of places for you to watch the live stream
Follow us at: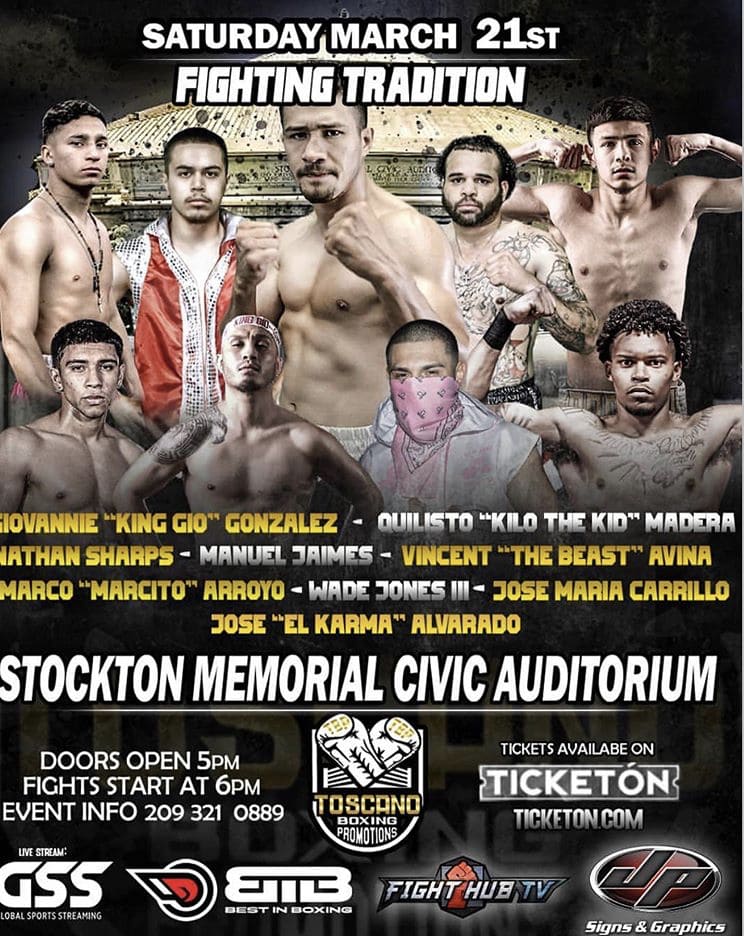 We kicked off our relationship with Toscano Boxing Promotions in December of last year with our first show together in TIjuana, Mexico. This will be are first fight night with them in the US. We are excited to be headed to the heart of combat sports country, Stockton, CA.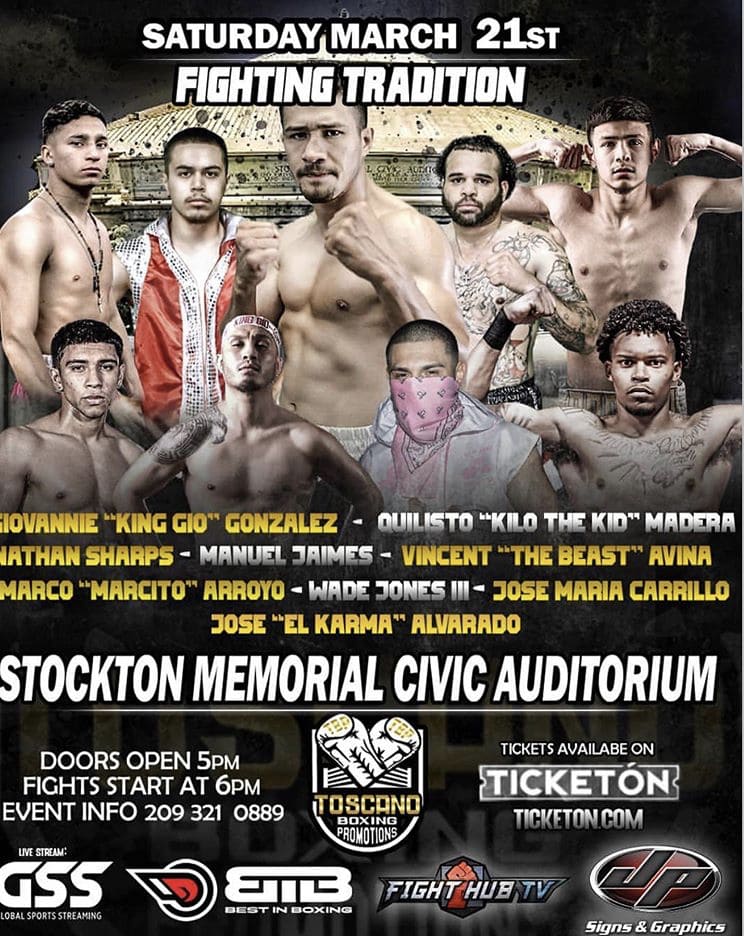 The Fighters
Toscano is know for putting on evenly matched exciting shows and this one is no exception. Here is the full card"
Quilisto Madera vs Kenneth Council
Manuel Jaimes Barreto vs Adolfo Chavez
Jose Guillermo Alvarado vs Issac Camarillo
Giovannie Gonzalez vs Irvin Perez
Jose Maria Carrillo vs Luis Javier Valdes
Vincent Avina vs Ndira Spearman
Nathan Davis Sharp vs Daniel Garcia Flores
Marco Antonio Arroyo vs Cesar Sustaita
Wade Jones vs TBA
As the build up to the fight night gets closer we will have lots of information for all of you.
Where to watch the show
Watch at www.bestinboxing.com and subscribe to exclusive content sports content
right here on www.globalsportsstreaming.com We broadcast live on Fight Hub TV on YouTube.
We do multipoint streaming so that there are plenty of locations for you to watch Best in Boxing.
Where to watch?
1. Fight Hub TV on Youtube youtube.com/fighthub
6. www.globalsportsstreaming
Plenty of places for you to watch the live stream
Follow us at: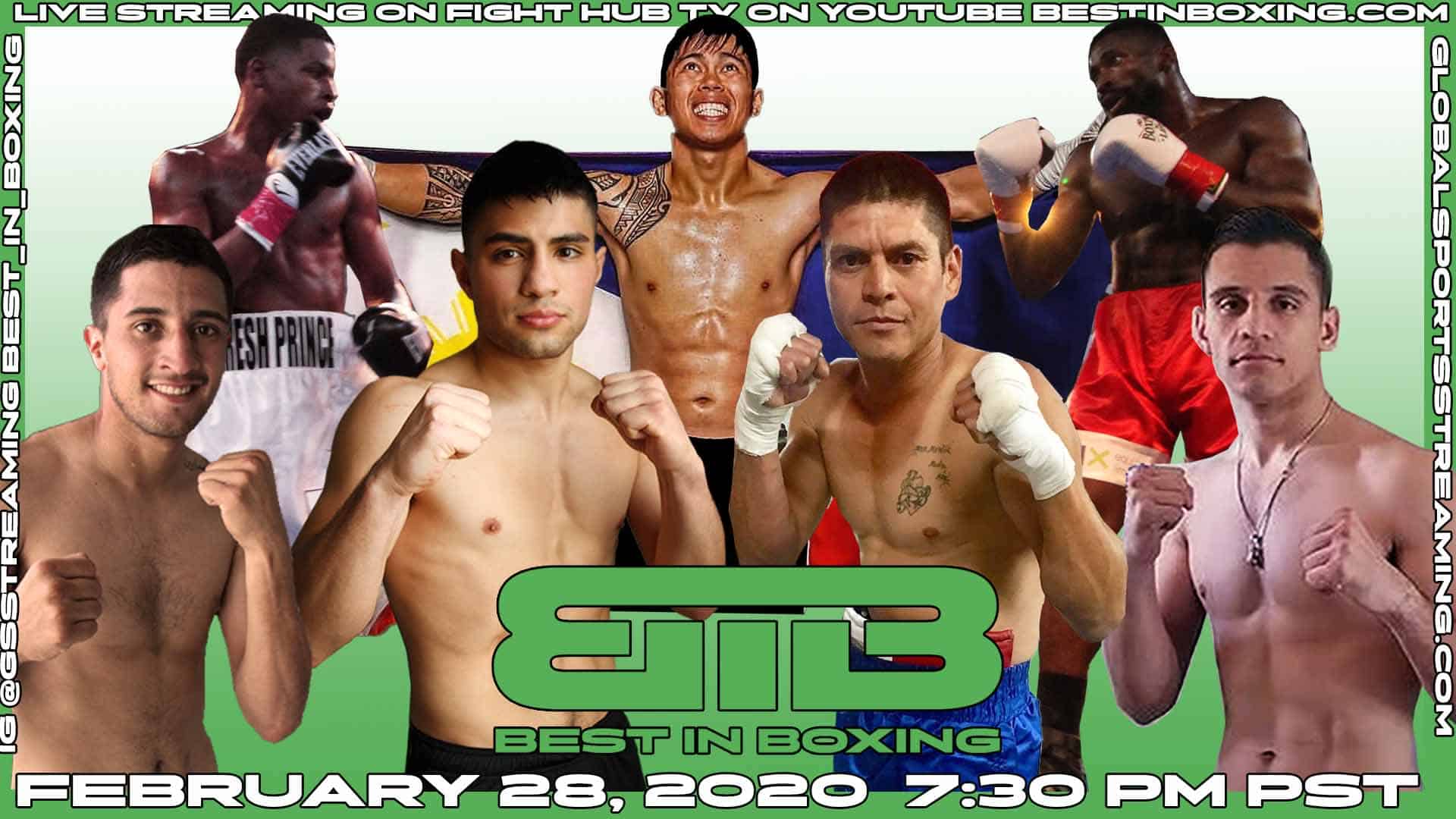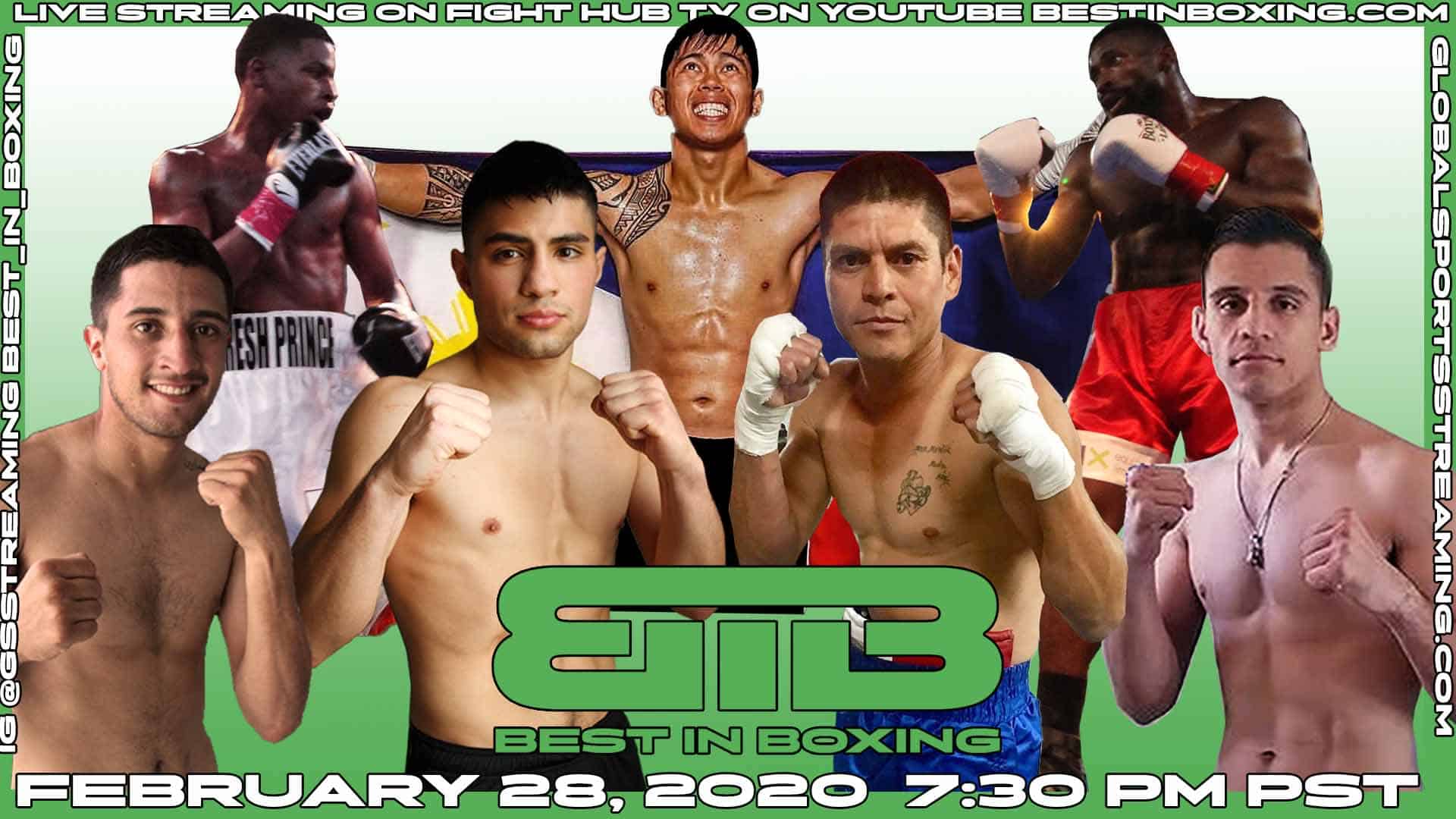 We are back for our first fight night of 2020 with Borizteca Boxing Promotions. We are broadcasting on Fight Hub TV on Youtube. We have a great partnership with Fight Hub and we are able to showcase fighters just starting out in their careers to over 750,000 subscribers. Our February 28th show starts at 7:30 PM PST live from Big Punch Arena in Tijuana, Mexico. We have a great first card of the year with the return of Kevin Torres in our main event. Kevin takes on veteran fighter Carlos Urrea. At 15-1-1 Kevin Torress is getting to the point where he needs to test his skill level to prepare for the tough fights ahead. Carlos has fought 38 times and is known as a tough fighter that gives a good fight and helps with the development of fighters on the rise.
Great fight undercard coming your way.
We also have an exciting fighter Jorge Brito who was signed by Zanfer Promotions last year. Elias Diaz makes his return to Best in Boxing after over a year off the show. We are really excited to have young prospect Nico Marchan makes his Best in Boxing debut. We expect big things from Nico as he is an extremely talented fighter just starting out in his career. Vince Parra, a championship trainer, has two new fighters to his stable on the card. Darnell Price is a former Marine sergeant who just turned pro at 28 years of age. He is a big cruiserweight and he has an amazing story. Definitely keep an eye on his career. Vince speaks highly of young prospect James Earle. He has extremely quick hands and under Vince's teaching, we can't wait to see where he ends up in his career. Here is our full bout sheet with all the fighters.
Bout Sheet
Main Event
Kevin Torres vs Carlos Urrea 6 Rounds Super Lightweight
Co-Main Event
Jorge Brito vs Juan De Jesus Angulo Gonzalez 6 Rounds Welterweight Elias Diaz vs Edwin Salcido 4 Rounds Welterweight Jorge Villegas vs TBA 6 Rounds Super Bantamweight Nico Marchan vs Jonathan Ramos 4 Rounds Flyweight James Earle vs Edson Torres 4 Rounds Lightweight Darnell Price vs Juan Carlos Galvan 4 Rounds Cruiserweight Salvador Cervantes vs Rigo Cruz 4 Rounds Flyweight Ben Alvarez vs Jorge Luna 4 Rounds Cruiserweight Adrian Alvarado vs Manuel Sandoval 4 Rounds Super Bantamweight Japhethlee Franc Degracia vs Jonathan Gonzalez Hernandez 4 Rounds Featherweight
Where to watch the show
Watch at www.bestinboxing.com and subscribe to exclusive content sports content right here on www.globalsportsstreaming.com We broadcast live on Fight Hub TV on YouTube.
We do multipoint streaming so that there are plenty of locations for you to watch Best in Boxing.
Where to watch?
1. Fight Hub TV on Youtube youtube.com/fighthub
6. www.globalsportsstreaming
Plenty of places for you to watch the live stream
Follow us at: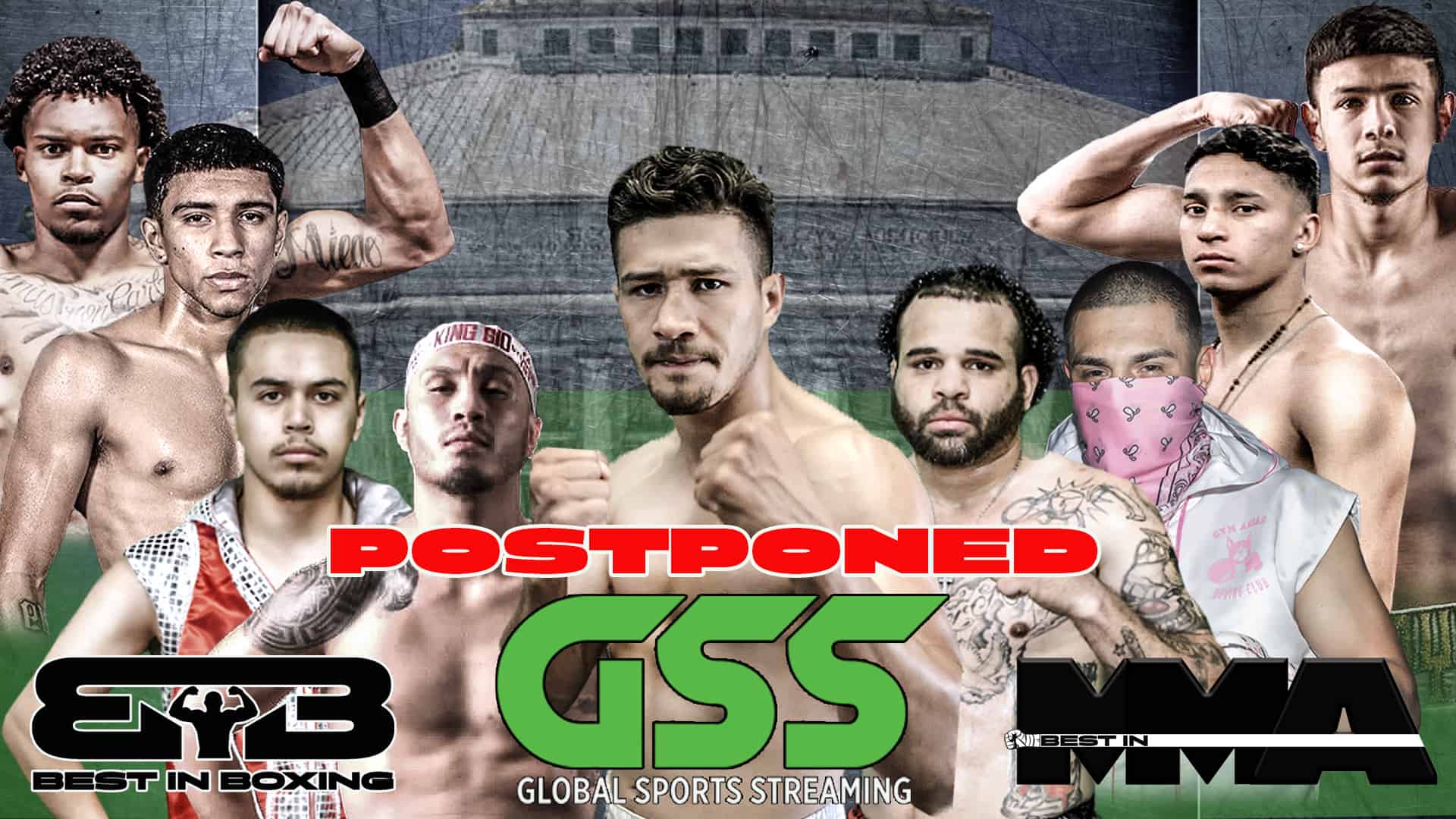 We were game to keep working with promoters and broadcasting shows but as everyone is aware the Corona Virus has crippled the nation. Our shows in March and April have been delayed until further notice from the government. Our March 21st show from Stockton, CA will now be moved to October as the promoter (Toscano Boxing Promotions) will have their next show in Mexico in June. We will let everyone know the official date once we get up and rolling again. The San Diego show with Borizteca Boxing Promotions will be rescheduled once California removes the shelter in place order.
Everyone stay safe and keep healthy. We hope soon we can all return to our lives and get back to sports and broadcasting.
Thank you to everyone that has supported GSS and all the althletes that perform on our broadcasts.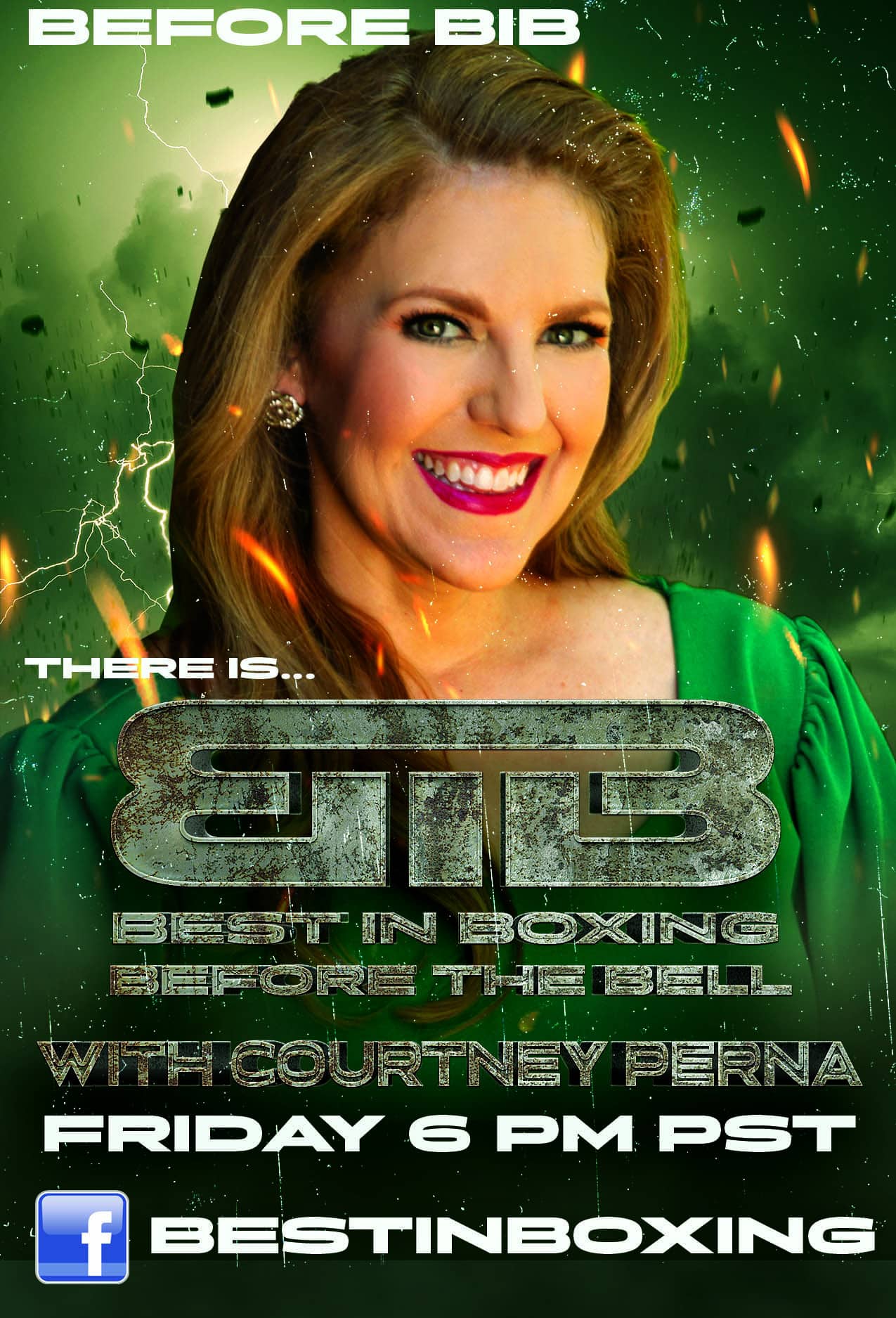 (Apologies for the degraded audio. Lost original quality audio but the information on this show is too important not to post.) This is a must-listen for young fighters looking to turn pro in the near future. Boxing is a tough business and professional fighter Deigo Magdaleno breaks down what it is like to turn pro in boxing. If you have questions and you are looking to turn pro please leave questions below and we will do our best to get you the information you need to help you along your journey. We are here to help fighters get the right foot up in the business. Boxing is like no other sport and young fighters need to be prepared for the shark-infested water that is the business side of boxing.
Below you will find the full trascript from the show.
Courtney [00:00:00] Welcome to GSS punch-drunk podcast. I'm pretty proud of back with my buddy Diego Magdaleno. Now, if you remember, he was the very first guest that we had on the podcast. You and I kicked it off like that. You and I are actually responsible for not only the name but for the drinking involved, right?
Diego Magdaleno [00:00:20] Oh, yes. I know things right here. So salud to that for sure.
Courtney [00:00:25] Cheers. So I need a drink first. That is so good. So this absolute juice. Are you the bartender for this? I know I'm not. I don't I am a very good bartender. But when the alcohol is good; so it's Absolut juice and it's literally apple juice and vodka. And it is so good. This is obviously Apple version they've got strawberry, too.
Courtney [00:00:45] But the reason why we started that is because we had such good chemistry and Armando behind the camera was like, you guys are great together. And one of us suggested that we should start drinking together just as a joke. And I'm like, wait a minute, isn't there something with drunk and punching. The ideas behind alcohol are just so amazing, aren't they? I know. That's what we said. We need to call the podcast Punch Drunk. So we were talking about how we had such great chemistry in the first podcast. Armando behind the camera was saying that. And we said, what? I suggested we should start drinking together. And then we said, I remembered something about punching when you're drunk or drunk in punching. You're like, Punch Drunk. Yes, I did. That's the name of our podcast. But I can get alcohol sponsors so there we go. Have Absolut Juice hooking us up for this one with Apple. I mean, does this not say fall?
Diego Magdaleno [00:01:33] Oh, this is amazing. Yeah. In Urban Dictionary has punch drunk as a term derived from boxing or boxers getting hit to too much to there's they're just disoriented. Oh, and I can. Yeah. And they should be. Yeah. They simulate things that are like when you're drunk. Yeah. Yeah. Unstable.
Courtney [00:01:53] We are not throwing punches. Slurring speech. Yeah. So it's OK because this one is actually lower alcohol. It's got thirty-five percent so we can toss these back. Oh yes. Through his back and you know have a chat. I'm so glad to hear you're back on with us. Armando the founder of GSS and who started the "Best in Boxing" everything really wants to talk about giving value to young fighters ever since we started "Best in Boxing". It was really about shining a light on the boxers that don't get a lot of attention. Right. Well, with that is a lot of learning on the business side. How much of it is work inside the ring and work outside the ring?
Diego Magdaleno [00:02:31] Well, there is you have to consider every aspect in boxing when you're approaching, especially like the professional game and you want to get into the bigger leagues, you know, and there's a lot of cost and a lot of expenses that takes place just to get you into the ring. Right. You know, as a pro fighter, there's physicals, there's medicals, there's blood work, eye exams. There's a whole list of things to prove that you are sound and capable of performing such a, you know, could be deadly sport.
Courtney [00:03:02] What do you think was the biggest surprise for you? Would you say it's about 50/50, 50/50 work inside the ring and there's a 50 percent like outside of the ring that really adds up to your career?
Diego Magdaleno [00:03:13] It does. Overall, you have to approach it with like a business sense. Because it is a business. Yeah. So you have to get in there. You have to know numbers; do the math.
Courtney [00:03:24] Well, how old were you though, when you were when you started fighting? I mean, you're at 15, 16-year-old kid. How much of business are you thinking about?
[00:03:32] Well, if you. Yeah. If you're going to go into a business, you have to start thinking about the business. You have to be somewhat business savvy. So we're in the age right now where you can Google everything and learn it. So I think the kids have an advantage, too, that they're just not using it and really not doing their homework because they're jumping into something with the aspects of, you know, what they see on TV. Yeah. Yeah. And it's so easy to seem like all I want to do that or I want to be that or I want to I wanted to get what he's getting. Well, are you doing the work? First and foremost, are you doing the work to get you in there? If you're not on social media, putting yourself out there and you're not doing the work by going to these tournaments and win in these tournaments and giving your name in the top rankings. No one's going to see you.
[00:04:19] You're not going to get belts like this. Right? That's the thing. And I think that a lot of kids see this and just say, well, I want this. I want belts like that. You said you defended this one, like five times. That's why it's all beat up.
Diego Magdaleno [00:04:29] Yes.
Diego Magdaleno [00:04:30] I received that award in Cancun for this one here. And that's why get you see all these things meaningful to me because I won this one here at the Texas station. My family was there. My brother, who was just on the show was was there in the ring with me. Yeah. And he was crying. And I have a picture because, for his birthday, I posted a picture of that moment because it's meaningful to me. And it was a good time in my life, in my professional boxing career.
Courtney [00:04:56] But I just said you posted that I post. So the kids that are coming. They are trying to be fighters, are wanting to be fighters. They're thinking. They see that image. I want to do that, but they don't really understand what goes into it. That's what we're going to try to provide you with. Right. They have little insight from a champion from a pro boxer here. So let's go back to some of the things you say give a little more detail here. What about the medicals? You said there's a lot of medical tests that you have to go through just to step into the ring as a professional boxer.
Diego Magdaleno [00:05:25] Yes. The MRI is probably, one of the most expensive. And if you do your research there, it costs a lot of money. And you're in for it and you're paying for it. If you're if you are a fighter. OK. Like myself, who managed to fight big names and the amateurs, I fought Mikey Garcia. You beat him. Yes, I fought. Terence Crawford, who is the reason why I didn't make it to the Olympics? But see how close I was to going to Olympic? Yes. I fought somebody who is a, you know, a champion. Yeah. Yeah. In multiple weight classes. Well known too. Well known but that's the work that I did to get myself there.
Courtney [00:06:06] So you're saying. To get myself noticed. OK. So it's not just going to, you know, promoters are not just going to walk up into your gym and be like, hey. Yes, you look good. You suggest going to some of these tournaments. Yes.
Diego Magdaleno [00:06:17] Often while fighting big names national level tournaments is what you have to win. OK, get recognized. I think people like ours, there's promoters out there who send their scouts to go look at talent, talent in the maybe 16, 17, 18-year-old. You know, if you're an amateur in that range there, they're going to be looking at you. Yeah. And they're going to be scouting it. See if you're ready for the pros, cause that's usually when fighters turn pro around that age. I was 16, about to be 17, and I qualified for the Olympics and I didn't make it. So what I did was I went back and I thought about it. I'm like, you know what? I think going to the Olympics is very, very important. It's some for another four years. Do I want to wait another four years? And I thought to myself, yes, I do. Because when you make it to the Olympic level, there's so many sponsors out there who are going to pick your name up and they're going to pay you for it for the hard work you did. Yes. It's a lot it's a world worldwide recognition and there's a lot of value in that. And when you take when you take… Don't sell yourself short by just turning pro for, you know, a check. Right. When you can go to the Olympics or you could get real, real close and make a name for yourself.
Courtney [00:07:30] Since you made it or you didn't. I didn't even make it. But you waited for the years and it was worth it.
Diego Magdaleno [00:07:35] It was totally worth it. Because in that time frame, my body didn't mature. I was still is still a kid. By the time I got 20, almost 21 years old and I turned pro, I was more mature mentally and physically. Ready for it.
Courtney [00:07:47] Yes, I gotcha. OK, so national level tournaments really where you can get your name out there even as an amateur? Yeah, that's where you're going to stand out and the scouts are going to say that Kids ready that one's not. Yes. OK. Uh-Huh. And that's what you did. Like you said, you've got some really big names and that's it. Really good step. Is it something that amateurs are not doing enough of or it's just that only a few people rise to the top?
Diego Magdaleno [00:08:11] I think a lot of them fight and deal with the politics in boxing, amateur boxing, and professional boxing, to where it just kind of makes them easier to be off I had enough of this, you know, let's go get let's go at least if we're gonna train and fight. Let's go make some money. But they cut themselves short. Really? They don't know what really goes into, you know, like the medicals that I was just talking about. How much all that costs before you make a make your first dime. How much of that purse are you willing to give up before you can say, I'm making something that I can call my own? This is what I worked for.
Courtney [00:08:51] Yeah, I mean, because you said you have to go through an MRI. Yes. And that, I know, is a couple of thousand dollars. Oh, sure. Yes, it is. Pay for that.
Diego Magdaleno [00:08:59] Eye exams, neuro exam, a boxing license with the commission. There's a lot of… How much is a boxing license? They range in every state. It's different. But. OK. Outside of that, that's an expense. You have equipment, you have food, you have gas, transportation, housing. Yeah. When I was growing up, I had you know, I had the ability to have good support with my family. My family supported me. And if you don't have that support, then it's coming out of pocket. Thank you very much.
Diego Magdaleno [00:09:33] Exactly.
Courtney [00:09:34] And dad, too. And. Yes, yes, yes. Through two other brothers that we're fighting. Yes. As well. So so that is all money. You mentioned blood work, too. I mean, all of that adds up. You are not even you're trying to become a professional. Exactly. You're not even being paid yet. OK. So if you had a promoter, if you're lucky enough to have a promoter or signed with somebody, oftentimes they pay for that?
Diego Magdaleno [00:09:55] So I was fortunate. OK. To invest my hard work. I won the Western trials, the last time I tried to make the Olympics and I came up short. I had scouts already from the first time that I went to Olympics or tried for the Olympics had a Scouter and they're offering me money then. Right? And then later I decided, wait four more years. And it worked out for me because at that point I was more mature and I was ready to turn pro in our USA. Definitely, yes. So I was having fun. And that's when I was able to be ready to make my decision ok I am ready to turn pro now. Right. And I had a little more experience, a little more knowledge. OK, so I got signed a Top Rank and Top Rank took care of me. They made it great. Yeah, they did. They did great work with my career. And I was fortunate to get a signing bonus. And that's something that, you know, a lot of fighters still don't know. And everything's negotiable. But it's something that definitely helps.
[00:10:55] It really is. Did You know to ask for that signing bonus or did they just bring it to you?
Diego Magdaleno [00:10:59] They offered. They offered. Yeah, they did. And they did a great job.
Courtney [00:11:04] Well they wanted you. Yes. They wanted me. And on the other side, if you are you know, maybe someone out, they're on the fence about. Right. You know you might not get a signing bonus.
Diego Magdaleno [00:11:12] Right. If you're a, you know, a mask. Right. If you're approaching them, you know, in you you're in a position where you're asking for their help. No, they wanted. They wanted me a part of the team. And it was clear. Right. By the contract, they gave me being a great contract. That's wonderful. See so and that also motivated me and pushed me to work harder. If you don't have that, you don't have that support. Right. It's going to be super tough for you because you're gonna be knocking on walls all the time. Yeah.
Courtney [00:11:44] So if you're a parent of a child, someone you come up or if you're trying to come up on your own, some things to think about, like you say, you might have to pay for your own medical expenses. Several thousand dollars of the licensing and all that good stuff and competing to get your name out there. Hopefully they'll come after you like Top Rank.
Diego Magdaleno [00:12:01] Right. Which is and that's one less thing. You have to worry about being a fighter. You have to train to fight. Right. That's your job. And if you're thinking about other things outside of that, how am I going to pay for the food, gas, train, equipment, MRI physicals? So you're I mean, it takes away from your work that you already have in front of you. All right.
Courtney [00:12:19] And then to sign it, the promoter. That is what? Guaranteed fights. Guaranteed paychecks. What else can we expect?
Diego Magdaleno [00:12:27] Yeah. They take care of a lot of things that's what I am talking about a lot of the things you wouldn't normally think about. They take care of that. You can go in there, do your job at one hundred and ten percent.
Courtney [00:12:41] Yeah. Because of you actually during the break you gave me a little story about what happens once in Texas you said? Yes! Because but you were under you were signed. Promotional. So tell me what happened there.
Diego Magdaleno [00:12:53] So assignment top break. And I went I did my job as an athlete. Right? Yeah. I went I showed up for the weigh-in and I got on the scale made weight and my opponent came in, wasn't a signed fighter, OK? He was a fighter from Mexico.
Diego Magdaleno [00:13:12] Got on the scale 10 pounds overweight. Well, in the state of Texas, they will not allow you to change the weights. They will only allow two pounds at the most. But within that two pounds, they give you an hour to lose the weight. Yes. And if you don't lose the weight, then they call the fight off. Can you lose ten pounds in an hour? Yea, I don't know. But two maybe. Yeah. OK. But since he wasn't assigned fighter and I was I didn't get paid. Yeah. Yeah, he did. So that's the benefit of having a promoter a promotional company.
Courtney [00:13:49] Not only the exposure. Right. It's it's guaranteed. So you get paid even though you don't even have to step in the ring. Yes. Unsigned fighter if the fight is called off. The fights called off; you lose. All your money. Yes. And all that training and work to lead up to it. Now, let me ask you about paychecks because when you do get the money from for me is my talent agent, I get a check and I cut him a check for 10 percent or whatever.
Diego Magdaleno [00:14:15] Is that how it works in boxing? In boxing promoter will pay you. OK. And give you the check. So yeah, I would get paid by Top Rank Boxing.
Courtney [00:14:23] And so that would be negotiated before the fight. Or would they already have like your first. So you signed your first five-point and it goes.
Diego Magdaleno [00:14:29] Yes. They pretty much are. There's a set. There's a minimum of, you know, for four rounds, six rounds eight rounds there is a minimum. If you can negotiate a little more. Yes. Then it can go higher depending on where it's at and who you're fighting.
Courtney [00:14:44] So if you get, you know, knocked out in the first round, you don't get as much money as if you've made it five, six rounds.
Diego Magdaleno [00:14:51] No, not exactly. OK. If you're fighting a four-round fight and you get knocked out, then you get paid for what you signed for. OK. It doesn't matter. But yeah, it kind of takes away from your next check because… Then You've got to renegotiate. Aha. Yes, exactly. And a promoter has the right to drop you whenever they want. Really? Yes. Don't sign for like three years. You sign for three, five years. Whatever you sign for. And they can still drop you? And they can drop you whenever they want. Oh yes.
Courtney [00:15:25] They can just drop you? Yes, they can. It's not fun. It's not.
Diego Magdaleno [00:15:30] But the security of being able to get in there in the ring and not have to cover all those expenses is pretty much one of the things you have to don't like, not worry about. If you're getting into a dangerous sport like boxing, it's how often are you having MRIs?
Courtney [00:15:47] Yeah, I have to get to the ring and get, you know, after a fight. Are there certain protocols you have to go through? And if you're not, signed.
Diego Magdaleno [00:15:55] After a fight see that's another benefit that you picked up on right there and reminded me of. After a fight, if you break your hand in a fight, the promoter will take care of the expenses. Ok. Yes. In a matter of time, you wait a couple of weeks, then pay it enough. All right. You know, I mean. Yeah. So those are benefits, right? They would take out the medical bills. Gotcha. So you… You want to get signed. And a lot of kids he's like, I'm that turn pro. Yeah. Even if I don't have Promoter. Yeah, and I'm going to start making all this money. See they watch too much TV. Too much Mayweather. Too much Mayweather. Everyone thinks it's like that. It's Mayweather, you know. I mean, it's not now. You can return your him, but you're not going to get the treatment he gets. Right. He works. He works his ass off for what he does. Totally. Yeah.
Diego Magdaleno [00:16:35] So it brings in the baby. Yes, you are. He brings us. I mean, I watched the fight, too. I mean. Right. There are people that have never they never watch fights that watch that fight. Yeah. That pay for it on Pay Per View. Right. You know what mean, so like, you know, he earns those paychecks, but they think that that's what the lifestyle is. Of a fighter is. Yeah.
Courtney [00:16:52] I trust me Diego just doesn't walk in here throwing dollar bills around but I don't think that's really your style. Yes. You are living more like that.
Diego Magdaleno [00:17:01] Yeah, I am not going to the strip clubs and doing that whole thing. I mean a lot of that for him. He can because it's part of the show too. And it's part of. True. His show. Branding Yeah. And branding. The thing with social media is another thing because back when I was growing up, growing up, I was in there wasn't too much social media going on. Yeah. So we don't have that. But now a lot of fighters are getting fights based off social media. Yeah. You know, I mean, because they draw attention.
Courtney [00:17:30] Yes. Well, that's what I'm I know. And I had the discussion, too, was, you know, a promoter promotes event right in between the events or if you don't have a fight coming up, you better be on social media promoting yourself because it's all about your own branding and your persona. I like it. So really, that's Is that one thing that you would suggest for kids to I mean, maybe they don't win the Western trials, like you did for Team USA, but is that something that you suggest they can keep doing?
Diego Magdaleno [00:17:55] Keep posting and keep trying to get out there? Keep posting because you never know who's going to see that video. You don't know who's going to see that image that picture. You know, we're in the age of social media, right? So, yes, use it. Use it to your advantage. Keep going. And you know, I've heard that I'm one of the worst for it, know, because I don't post as much. But people will. There are people and viewers for you. Everyone has an audience, you know. And whether it's small, it can be it can grow from one day to another.
Courtney [00:18:27] Yeah, it really can. Well, that's the whole idea behind GSS is that the viewership is there. They're just waiting for the content. There are a lot of people around the world who are into boxing. And until, you know, Global Sports Streaming, put out some of the undercard and all great fights some of these fighters were unknown, you know, until you see my best in boxing because, you know, Armando and GSS are given him a chance. Yes. That's where we're shining a light and kind of that darker area. And social media is another way to do that.
Diego Magdaleno [00:18:54] That's a great way. You know, I've experienced a few fights in Tijuana area, and some of these guys that I was interviewing down there just had the tenacity to get in the ring and fight. Yeah. And they were fighting for different reasons. It wasn't really, you know, to make a name for themselves. They just want to fight. They had some kind of a fight or something inside of them. They just wanted to set some anger or something. They were fighting already. They wanted to get in the ring and use it to their advantage.
[00:19:23] I gotcha. All right. Now, when we think about the money, you know, let's say, you know, when you first set out, you're not going to get probably, a large purse, as they call it, five grand, whatever, 10 grand, whatever it is. How much of that are you actually taking home? Because I think that young fighters, particularly amateurs, they think, oh, 10 grand, 50 grand, 100 grand for my fight, it's not you're not getting all of that
Diego Magdaleno [00:19:47] Learn basic math is what I want to talk to these young fighters.
Diego Magdaleno [00:19:51] Yeah. If you're getting, you know, a paycheck of this amount of a certain amount, 10 percent of that goes to your coach. OK. Automatically and you can range it anywhere from 15 to 33 percent goes to your manager alone. Oh, yeah. Manager and promoter are the same things, right? No, no, no. They're different. The manager is some else. A manager manages; they make a manager is pretty much a middleman. I would say. Yeah. Point blank a middleman. They relate.
[00:20:21] They speak to the promoter for you.
[00:20:24] I am doing this math here. So you made $5000 for your first flight. Let's say your first professional fight. OK. Yeah, that's and that's a lot. Yeah, that's a lot for…
[00:20:33] That's a lot for a first fight. If you're you're barely coming up and no one knows you. Yeah. You can get as much as a thousand dollars. Yeah. So. Yeah. But you want to get in there known. Yeah. So if you're just you know Joe Schmo and you and you got the ability to get signed with the promoter. Right. And so your first fight is $1000. Let's break that down. Right.
Courtney [00:20:58] Thousand dollars and that everything goes off before taxes. So. Right. Thousand. So you have said it goes 10 percent to your coach. OK. So that's $100.
Diego Magdaleno [00:21:06] Anywhere from 15 to 33 percent. Geez! Which is negotiable. So.. And Fighters need to learn that. Could be up three hundred dollars let's say this 30 percent. AHuh. Gym fees? Yeah. Gym fees, MRIs, things like that. So let's not even go there. You have a cut, man. That's two percent. Two percent. OK. So that's. But what is it? Twenty-two.
[00:21:29] Let's do it. Twenty. Yeah. You know that. Twenty and then. OK. And then you have taxes on top of that. IRS. IRS. Yeah.
Diego Magdaleno [00:21:38] Let's not forget him. Because if you do you'll end up like many fighters. You broke. Yes. Broke. Yes. Because there's interest in those late payments.
[00:21:48] OK. So this is just for your manager, Your… the Promoter. Your Coach is that different than the manager? No. Yes, it's different Your coach is a hundred dollars. Let's see if we're doing 10 percent or 30 percent or a thousand dollars is three hundred. That goes to the promoter. Right. And then the cut man. No manager. Manager. Yes. OK, manager, we're doing the math right here and breaking the down cut, man. He's making 20 because he doesn't is the first time. And that's the coach. And then the second $300 is like IRS. Because usually, well, maybe 20 percent because you're probably anywhere. Yeah. I mean, not because you're not the tax bracket yet. Yeah. IRS. So then we've got this is five hundred six hundred and twenty dollars. So we're talking you're making a couple of hundred dollars. Yeah.
[00:22:32] And training camps are how long. First, say let's say a four-round fighter will train six to eight weeks for that fight.
[00:22:43] And so you make three hundred. You're actually taking home three hundred twenty dollars. If my math is correct, I'm in journalism majors so if I am wrong. Don't drag me across social media people. Right. But about $320
[00:22:55] Your thinking oh a thousand bucks. Is it worth it? Yes.
[00:22:57] Is it worth it? And like you said, you paid for the training camp. Get up there. Six to eight weeks. Yeah.
[00:23:03] So you're talking about gas and food. Yeah. That's why I'm saying it's important if you don't have family behind you and helping you and supporting you. Other people like a promoter. You're not making. You're in the hole. Yes.
[00:23:15] You're in the hole because I can't imagine. Yeah. Camp and gym fees and food and all of that is less than $320. Equipment, You know what I mean. We need equipment gauze we need tape. Oh, yeah. The gloves are different. Everything's different. Headgear. Cup mouthpiece training shoes. Well, you're in the hole. But you're like, yeah, I made a thousand bucks.
[00:23:36] And that's just short change. Even if you made ten thousand. Break that down. Well that's a best three thousand two hundred. Uh-Huh.
[00:23:43] And that's not including training camp and food and equipment and. Right. All that stuff. So I can do that math added a zero. I got that. Wow.
[00:23:52] So those are the harsh realities of what fighters are going through. And fighters like the image of I made ten thousand dollars. Right. Right. And they try to live this lavish lifestyle. And it's really not that; and outsiders, maybe family members, maybe, you know, close friends may think you're making that type of money and you have to; fighters. You can't be dumb enough to kind of portray that image, too. You have to be smart. Yeah. And if if if you're living if you're gonna make a living off of boxing and you're getting those numbers, it's going to be super hard. I would suggest making a career outside of having another source of income. Gotcha. Right. Well, like a finance major.
[00:24:38] Because you going to need it when you look into all this. You mentioned too that are negotiable that you might not think about. So if you are approached, you, hey, that's awesome. If you are approached and they say, I'm going to take 33 percent. You probably think O my God I just want to sign. So.
[00:24:54] Let's let's go with that. Let's go with that. So if you're a fighter who put in the work and you have talent and they did approach you, OK? You have a little bit you have the ball in your court. Yeah. OK. You have some talent. OK. You're going to go out there and you're going to say. All right. They're going to offer you this much. Well, everything is negotiable. OK. OK. Value yourself as a fighter first and foremost. Do that. And negotiate whatever's best for you. Right. You know. Shoot high if you have too. Yeah, but not insulting. Say 15% and negotiate. Yeah. So and a manager. Yeah, a manager you can negotiate with that manager. A lot of them come in at 33 percent. A third of your check. Are they really doing that much? Yeah. Are they? Are they giving you sponsors? Yeah. Are they getting somebody to pay for your equipment? You know, think about these things. Are they providing? Yeah. Are they paying for things that you need? Like training equipment? Yeah. You know, housing, that's important. If you're not training in your hometown, if you have to go to California as I did. You need housing. You need transportation. You need gas. You need all these things. Food.
[00:26:04] Yeah. Yeah. Interesting. Okay. So the manager like if they do get you a sponsor, do they get a cut of the money the sponsors get?
[00:26:12] That's negotiable. Remember fellas everything is negotiable. Try to do a little bit of homework on business. Yeah.
[00:26:25] And really look into it before… It's scary though says you think like I'll make my dream of becoming a pro fighters right in front of me. Yeah. But now you're gonna be like, well lets I'm not going to sign it.
[00:26:35] Don't believe. Yeah. Everything… It is scary. Yeah.
[00:26:38] It's salesmen's are out there. You know what I mean and they're gonna sell you a dream. Are they going to give you that? Are they giving you that?
[00:26:45] Yeah. If it's not on paper, it doesn't mean anything. It's what I know. You got to learn the hard way. Are you willing to put that on paper?
[00:26:54] Interesting. Yes. Don't be afraid to ask that. Don't be afraid. Please don't. This is your career. This is your life. Livelihood. You're getting in the ring. Yeah. You know, every round. You're the one taking the punishment. Yes. Right. Yeah. You're the one dieting. Yeah. You're the one putting the hard work and sacrifice. It's a ton of work that goes into it.
[00:27:12] And then you also talked about the length of the contract because you think like, oh, five-year contract and good for five years. You know, maybe not go as long or at least think about it. Yes What, do you think young fighters should think about? Taking into consideration of all those fees.
[00:27:28] Now, now that I've given you that much yet, how much you're really taking home for the next five years. Are you gonna be able to do it? Yeah. Is that gonna take care of? Live on your three three hundred twenty dollars. Right. Yeah. Until you make you start really making somewhat of a decent paycheck when you get into the 10 round fights. Do you know what I mean? The co-main events, that's when you're really pulling in the money. How do you get there? You have to work your way up there. Yeah. You know in your contract, your schedule for so many four rounders. So many six rounders than eight. And then, you know what I mean. So You can do the math. Yes. Upfront. Exactly. Look at your contract. A lot of fighters don't know how to read a contract.
[00:28:13] It's tough. They put all those big long legal words in there and your like, but eyes glaze over and you're done.
[00:28:18] But it's. But I wasn't. I was no attorney in school. Right. But I know I knew where to look. And I started looking at numbers. I start highlighting numbers. And what I did was I went to a friend who knew contracts. Yeah. He was an ex-lawyer. Yeah. So he was able to be a neighbor. Yeah. Anybody? Exactly. It could be a teacher, you know. I mean. Yeah. Somebody who can give you a little bit of information. Go out there and do your homework. Right. Yeah. We have so much out there that we can Google. Right. Everything now. Yeah. Okay. So do you do a little bit of homework. Be… Look out for yourself is what I'm saying.
Diego Magdaleno [00:29:02] Yeah. So that's it's interesting because you know, you mentioned you had a lot of support, which was great from your parents and from everybody there. So you were able to do that and you were able to take your time and get to where you wanted without having to be desperate. But a lot of kids might be thinking, I don't have that, but there is more support around you. Then you may think oftentimes. So like you say, a teacher or anybody like your neighbor down the street or anybody that, you know, could look at that and explain what some of the legal terms mean. Right. Or just say, hey, I don't know anything about this, at least tell you. When I was approached with my first contract to fight in Mexico.
[00:29:38] Right. Or it wasn't even Mexico. Oh, it was at at at the Playboy Mansion.
[00:29:44] That's right. Say bye. No, no, no. They offered me a fight to fight there. OK. Right. And I. At 16 years old, I'm like, yes!!!
[00:29:53] Because in California. I was just about to turn 17. In California, you can get a license as a professional at 17. So I was just about to turn 17. I just want to go fight at the Playboy Mansion.
[00:30:07] Yeah. Yeah. And you didn't even have Instagram. I know. I know. Sorry to tell you, buddies. I had MySpace. Yeah.
[00:30:22] So, I mean. You got to think. You have to think you have to have the right people around you.
[00:30:29] Yeah, You know what I mean, your surroundings are so important when it comes to boxing because you could be easily misled. Yeah. Not knowing what you're getting into, not knowing what you're signing. Right. You know how long you know this contract is for, you know because they can. They can tweak things in there if you fight a certain amount of times they can to get to where there's in a contract extension, an automatic. Without You know what I said. No. And then you're. Yeah. So learn contracts if you have to be educated in schooling alone. That's why school is important. Fighters, you know, I don't know a lot of fighters who graduated. Yea.
[00:31:10] I think I've got a left hook, but I don't have a degree. Yes. You need. But schooling is so important. Information is out there. Go get it. Well, it helps you even if you're not into trigonometry. Yeah, trigonometry helps you think in a different way. And problem solve and that kind of stuff. And maybe that will help you. You doing these numbers? Yeah.
[00:31:27] For fighters. Boxing is brutal because there's a lot of sharks out there who take advantage of fighters, you know, fighters who know how to fight. Who come from a background that's very, very poor. Yeah. You know, I mean, they come from a poor, uneducated background and the sharks that take advantage of that every step of the way. Cause they're hungry and their passions. Yes. They're passionate. And they fight with passion. You fight with passion always it shows it's hard. Exactly. So it makes good for boxing and it makes good for managers and promoters. But is it good for your pocket?
[00:32:02] Yeah. Yeah. And that's ultimately what it is down the road. I mean, so if you are one of those fighters that, you know, maybe you didn't come from the best background or maybe you don't have a lot of money in your family or you know, you're you're in school, stay in school because you're saying that that really helps. But you really have to think about it and try to look out for those sharks that are just trying to make their 300 bucks, off your thousand dollars fighting and they are not taking the punches. Right. Just be real careful out there.
[00:32:26] And boxing's a whole lot different from any other sport. Right. You know, there's college basketball, there's the NFL. These are people who are getting taken care of after their careers
[00:32:38] Even then They don't realize it. They start to pay their agent in taxes. You know, I mean, off we just learned about Evander Holyfield, you know? Former boxer. Yes. Different basketball stars and everything. All of a sudden they're broke. Like you make millions of dollars. How? Exactly what you just said. Agent fees you know, all that money, the taxes and
[00:32:57] So you don't you're not actually taking home when you hear about those big contracts. Boxing doesn't have a union. You know, these other sports may have a union. Players associations Yes. Aha. Right. Something of that nature, whether someone taking care of. Boxing doesn't have them. Yeah. You'd have to be all-around your own. You have to be a manager. Yeah.
[00:33:14] You step on that ring alone and you're in the business sense. Exactly. Yeah. Interesting. Well, such great insight. Thank you so much I Appreciate it. Hopefully, you learn something that you're watching or listening now. And don't forget to follow us at gsstreaming at best in boxing. Cheers. Wow. Testing. Yes. This just like fall in a glass. Yeah. Thank you. Absolutely. Juice.
If you have any questions and you are looking to turn pro or just turned pro please contact us and we will do our best answer your questions and help you out.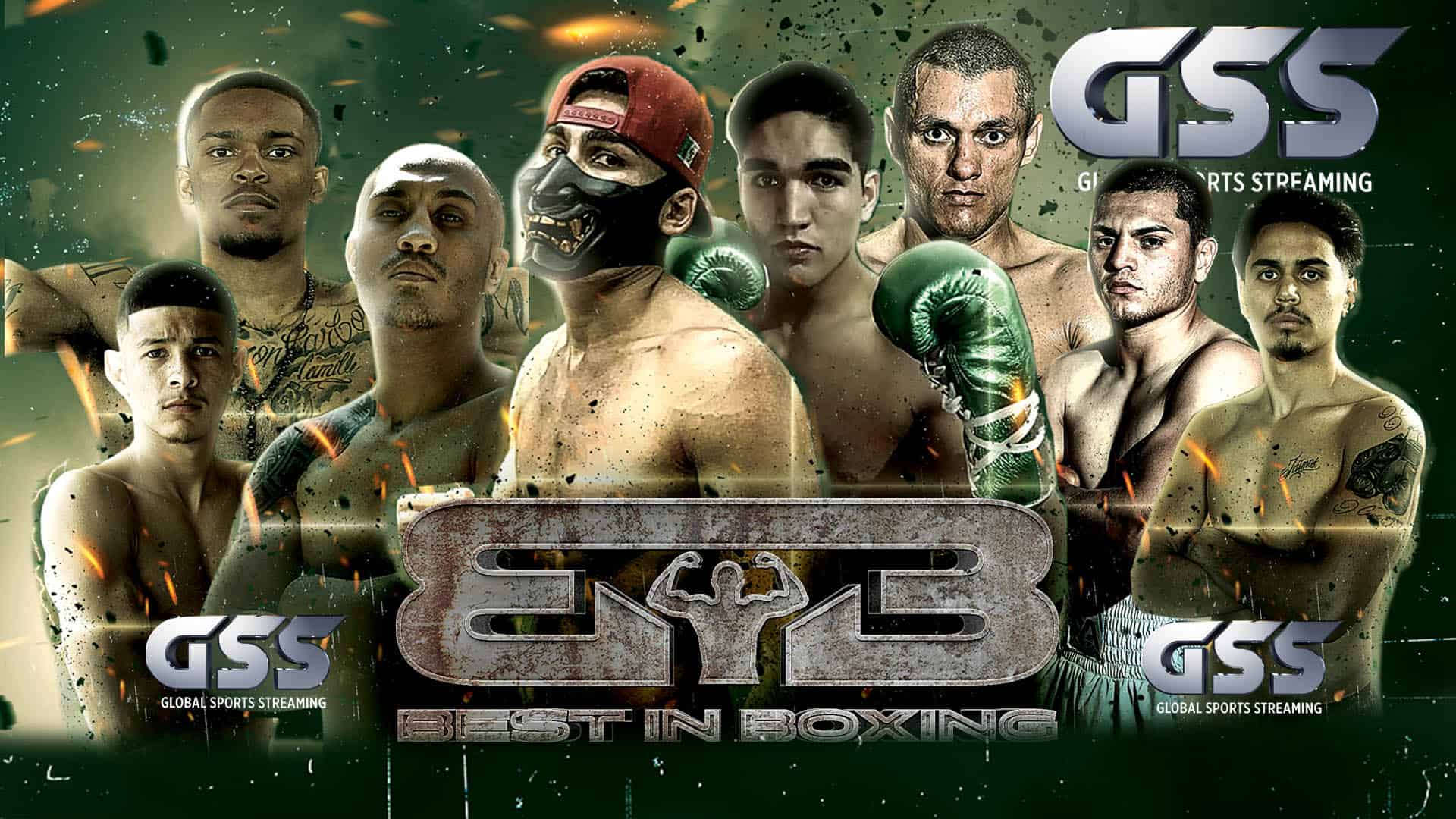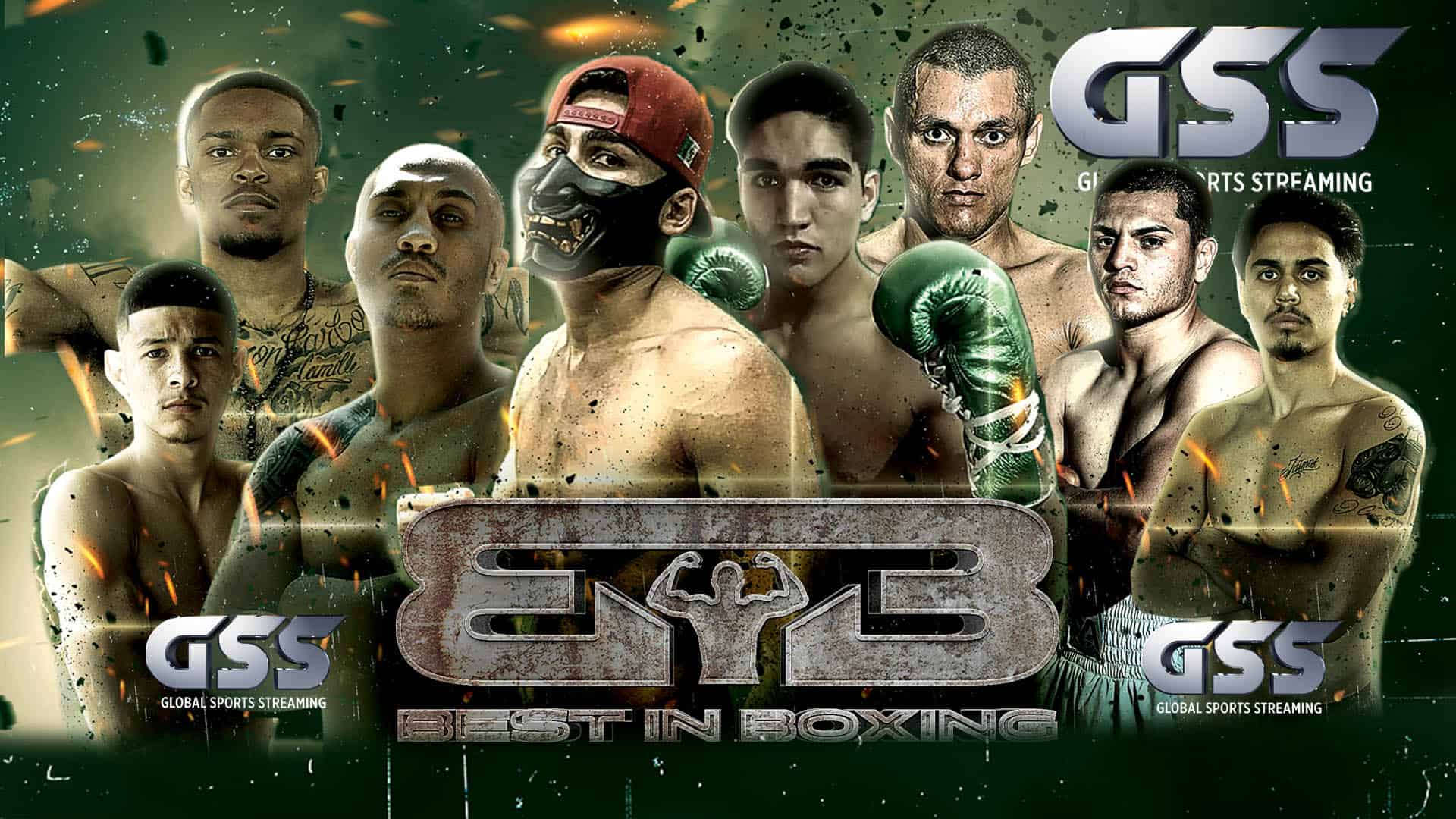 June 26, 2020, Global Sports Streaming was the second broadcaster back in professional boxing. ESPN and Top Rank launched their summer series on June 9th. They had a great start to their series but unfortunately, the fights haven't been that good. On June 26, 2020, GSS got our chance to showcase a more exciting showcase of fights and fighters. Our partner Toscano Boxing Promotions did an amazing job matchmaking all the fights and we had over four hours of evenly matched fights. Every fight went the distance as all the fighters had tough opposition in front of them.
ln, the main event Damian Sosa and Angel Beltran went toe to toe for eight rounds giving the fans at home a top-level main event. As our announce Dilan Miranda said, "We are giving you (fans) pay per view level fights". In working with boxing promoters that want to establish a brand of excellent cards and entertaining fight nights, Toscano Boxing Promotions is the prototypical promoter we want to work with to establish quality fight nights.
We had the opportunity to take a look at prospects Wade Jones III who looked good but had a tough fight against a tough fighter in Hector Hernandez. It was a back and forth fight that allowed Jones to get some rounds in and develop his skillset further. A side note is the Jones III vs Hernandez was our 200th fight on Best in Boxing. Really excited to have done over 200 fights now. We also saw a return to the ring of prospect Marco Arroyo III who was caught at the end of the first round and got dropped losing the round in the last 10 seconds. The hole became to large and Marco was not able to dig himself out of the hole. He fought a tough fighter in Juan Torres and he just had too much experience despite his 3-12 record. Juan decided to counter punch the more aggressive Marco and his accuracy and speed were just too much for Marco. We still believe Marco's career still has potential as he sits at 2 and 2 but he needs to head back to the gym and work on several shortcomings in his boxing game. He will need to be matched properly to rebuild his confidence and reestablish his ring generalship. We believe in you Marco!
Two prospects that looked great and we believe have a great future ahead of them are Manuel Jaimes and Jose "Karma" Alvarado. Both fighters looked great and showed how advanced their skill sets are early on in their careers. Their fights both went the distance so we were able to see the full range of their skill sets. Manuel showed a remarkable jab that kept Lorenzo Juarez working to try and get on the inside. When Lorenzo was able to get in Manuel showed he had a solid inside game that allowed him to get the win.
Karma vs Alegria proved to be runner up for fight of the night. Both men would not back down unless tactically beneficial to their tactics. Both men showed how incredible their chins are throughout the night despite both fighter's best efforts to knock out the other one. In the end, the skill set of Karma proved better than Davids'. Karma was able to get in great inside shots that moved David back multiple times. Although the fight appeared much closer than the scores the judges gave Karma a unanimous decision.
All in all the card was great and we had over 22,000 people watch on our initial broadcast. We are looking forward to our next broadcast with Toscano Boxing Promotions on September 5th from Tijuana. We are already working on a stacked card.
Subscribe to any of our social media accounts to keep up to date or add yourself to our mailing list right here on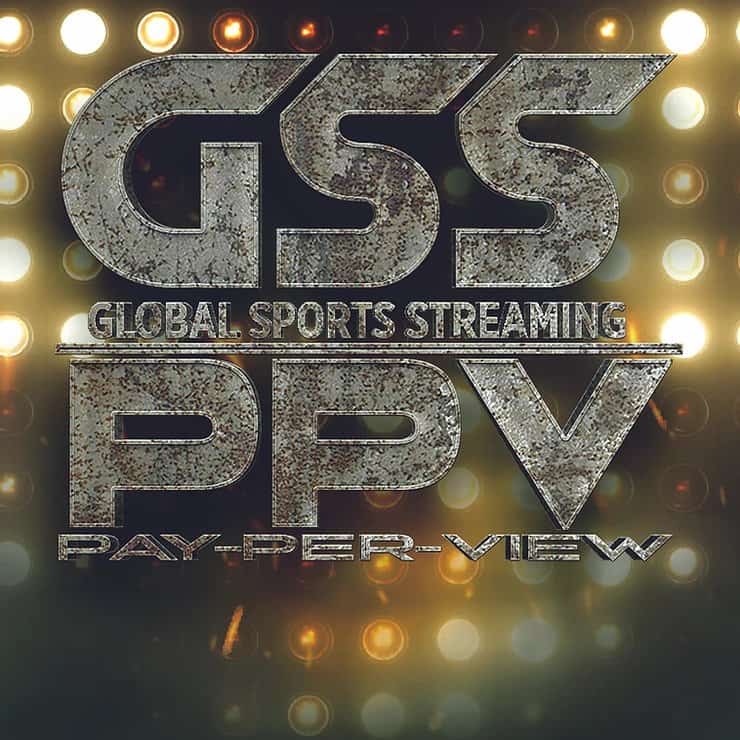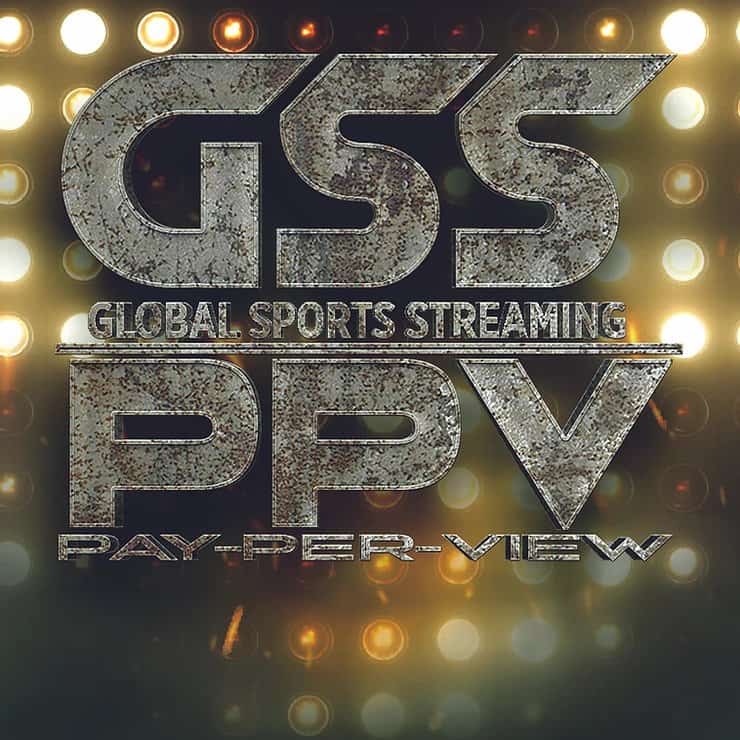 This September we are launching our Pay Per View (PPV) system designed for promoters and sports organizations to generate revenue in lieu of in-person audiences. After talking with multiple promoters and sports organizations we recognize the uncertain future due to the pandemic. We've stepped up with a solution for promoters/sports organizations to continue putting on sports. This will allow them to generate revenue keeping their business model thriving. One of our goals is to bring exposure to athletes that don't receive the attention they deserve. In order to do this, we need a thriving promoter and sports organization system to be able to pay the athletes and generate revenue for the profitability of live sports.
We've been producing live shows since 2015 and we are in a unique position to be able to offer a PPV solution as well as producing quality broadcasts for fans, fighters, athletes, sports leagues, and promoters. How is this going to work? All the PPVs will take place on our website globalsportsstreaming.com We will have our paywall, viewing platform, and fan chat all be housed on Global Sports Streaming website. Before each broadcast, we will have preliminary fights within our pre-show "Before the Bell". Each show will be a 60 to a 90-minute program with our host Courtney Perna. Our studio show live from Las Vegas will incorporate 4 to 5 free preliminary fights that will be broadcast on youtube.com/fighthubfacebook.com/bestinboxingfacebook.com/gsstreamingyoutube.com/bestinboxingyoutube.com/gsstreaming Having five different locations with over 800,000 subscribers to promote the PPV will allow us to get one last boost in sales before we go live on globalsportsstreaming.com
In addition to our fight night promotional show, we will also have supplemental content including press conferences, weigh-in, in camp coverage, in-depth segments delivered on our social media platforms, and promoter social media accounts. All of our additional programmings will expose more potential fans to the site and to the events assuring more virtual tickets to be sold. We will also work with promoters on fighter matchups to assure fans get great fights making it worth their hard-earned money.
Global Sports Streaming is committed to quality sports programming for fans to enjoy and a business model capable of supporting fighters and promoters. If you are a promoter feeling left out in the cold with the new mandated landscape please reach out to us so we can go into more details about this business opportunity. Click the contact link above and let us know you are interested in going over the pay per view options and we will contact you shortly.
We are in the process of developing our preview show for our ABA MX season starting in October. We are excited to be bringing professional basketball to our streaming platform.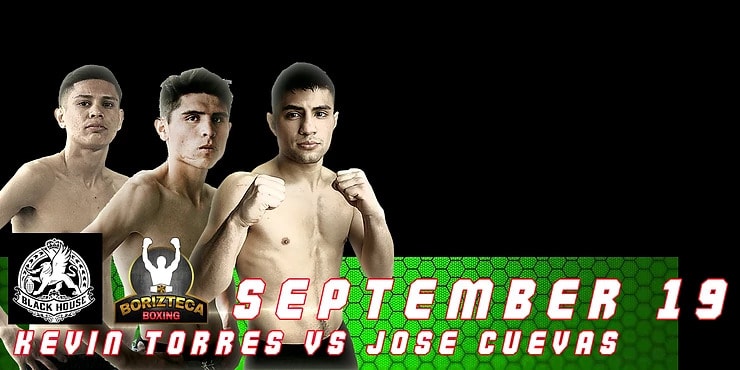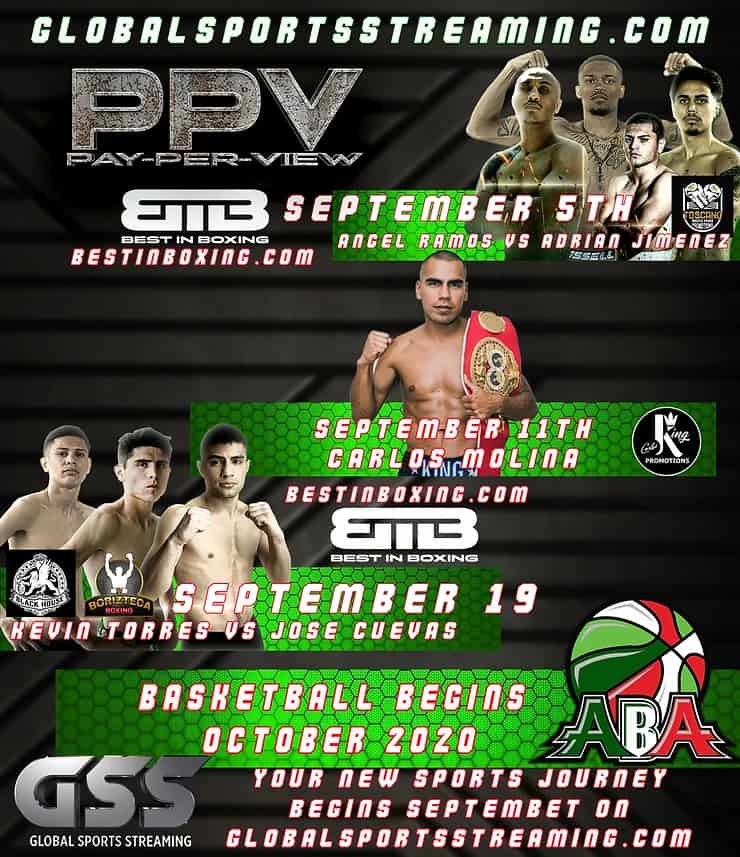 Our September schedule is out and we have three great shows on the schedule for all you fight fans. You can watch all the fights right here on globalsportsstreaming.com click on our PPV link to sign up and watch our shows.
We kick off the first weekend of September with Toscano Boxing Promotions and Angel Ramos vs Adrian Jimenez in the main event on Best in Boxing.
The full card
(PPV Card)
Main Event
Angel Ramos vs Adrian Jimenez
Co-Main Event
Dubiel Sanchez vs Angel Beltran
Giovannie Gonzalez vs Brandon Cortez
Manuel Jaimes vs Francisco Rubio
FREE fights on Fight Hub on Youtube
Jose Alvarado vs Daniel Acosta
Sergio Flores vs Noe Ontivevos
Wade Jones III vs TBD
Elvis Salazar vs TBD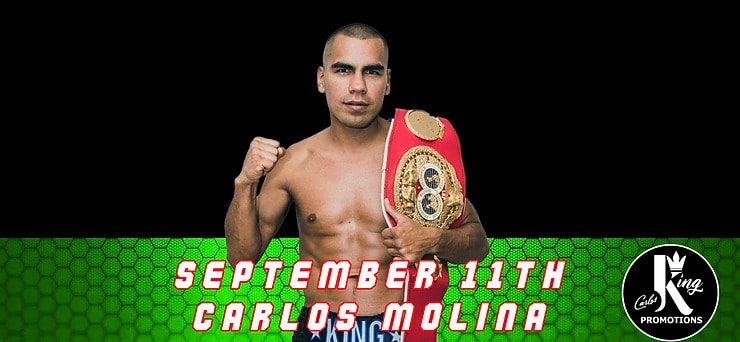 On September 11th we are excited to be working King Carlos Promotions started and owned by professional fighter Carlos Molina. This will be his third card live from Michoacan. Carlos has created a great show and we will be taking his live stream for our streaming service. This will not be a Best in Boxing show. We will have a full fight card information in a couple weeks. Carlos assures he has a great card in the making.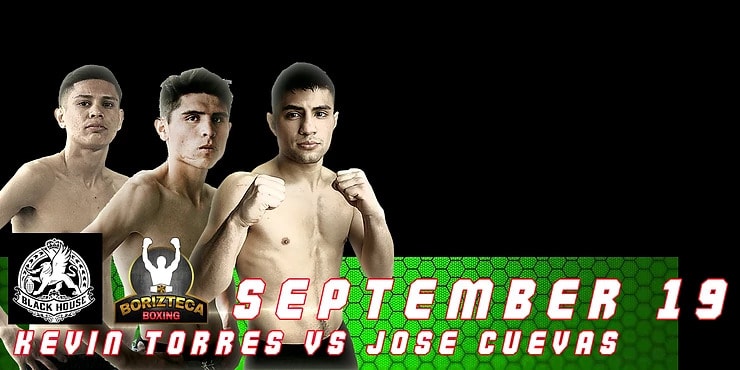 We are excited to be working with Borizteca Boxing Promotions and Black House Boxing to bring an amazing card for Best in Boxing. In the main event Kevin Torres vs Jose Cuevas. This will be Kevin Torres's toughest fight in the Cuevas. Jose at 21 years old has 13-1-1 with a 73.3% knockout percentage. Kevin has a 23 has a 77.8% knockout percentage so we have two knockout artists going head to head. This is going to be a fun main event. September 19 sees the return of Mario Ramirez. He is an all-action future superstar and we are excited to have him back on Best in Boxing. We will also see Salvador Cervantes return to Best in Boxing. He had his professional debut with us and we look forward to having his exciting skills back on the show.
In October we are really looking forward to the start of ABA Mexico first season. We recently closed our deal with ABA MX and we will be bringing the game of the week every Sunday starting October 4th. The shortened season will take place over October and November and the playoffs will start at the end of November. We are looking forward to a long fruitful relationship with the ABA MX. More information to come.
google-site-verification: google14ed6114078ae46c.html