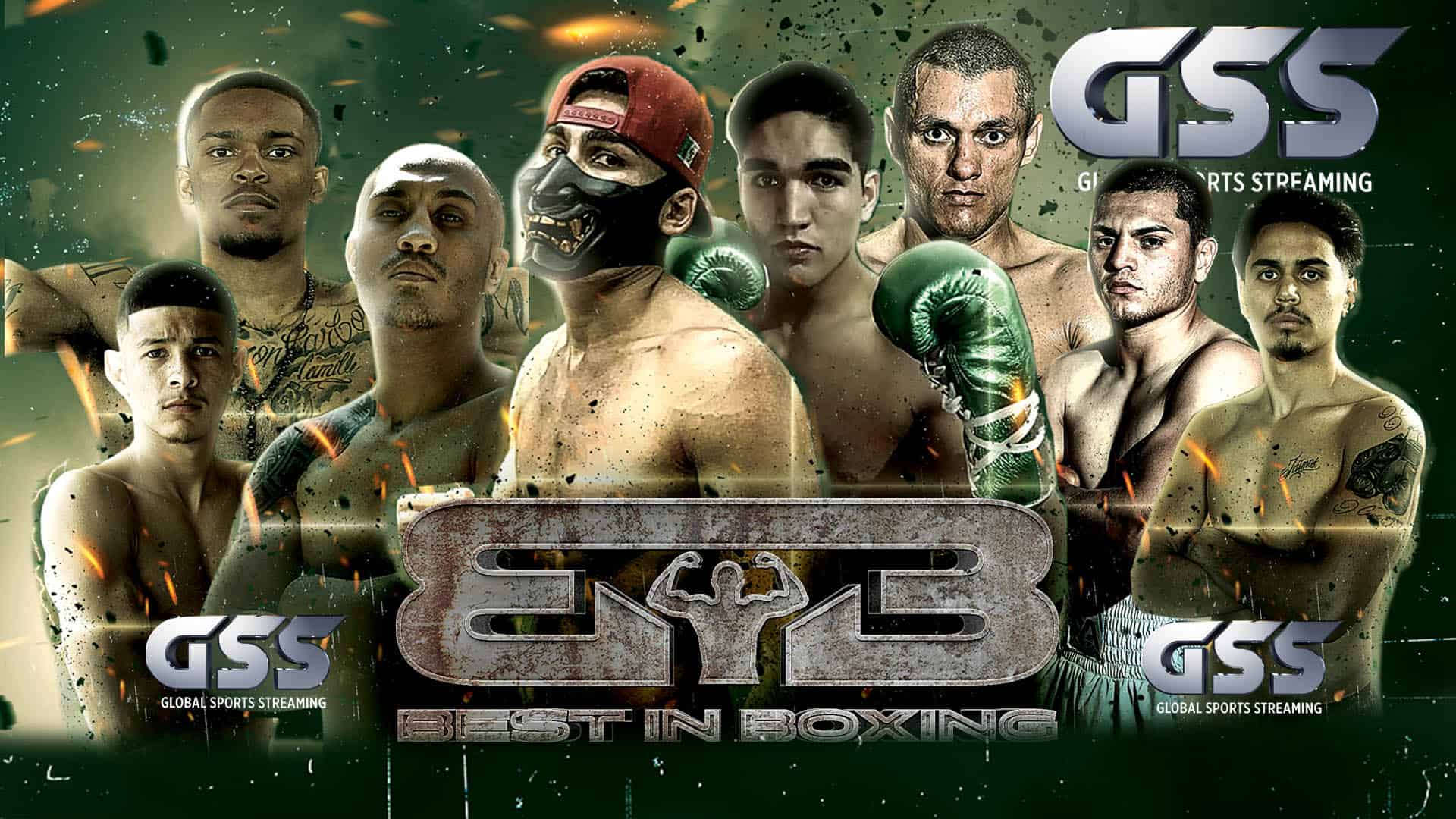 June 26, 2020, Global Sports Streaming was the second broadcaster back in professional boxing. ESPN and Top Rank launched their summer series on June 9th. They had a great start to their series but unfortunately, the fights haven't been that good. On June 26, 2020, GSS got our chance to showcase a more exciting showcase of fights and fighters. Our partner Toscano Boxing Promotions did an amazing job matchmaking all the fights and we had over four hours of evenly matched fights. Every fight went the distance as all the fighters had tough opposition in front of them.
ln, the main event Damian Sosa and Angel Beltran went toe to toe for eight rounds giving the fans at home a top-level main event. As our announce Dilan Miranda said, "We are giving you (fans) pay per view level fights". In working with boxing promoters that want to establish a brand of excellent cards and entertaining fight nights, Toscano Boxing Promotions is the prototypical promoter we want to work with to establish quality fight nights.
We had the opportunity to take a look at prospects Wade Jones III who looked good but had a tough fight against a tough fighter in Hector Hernandez. It was a back and forth fight that allowed Jones to get some rounds in and develop his skillset further. A side note is the Jones III vs Hernandez was our 200th fight on Best in Boxing. Really excited to have done over 200 fights now. We also saw a return to the ring of prospect Marco Arroyo III who was caught at the end of the first round and got dropped losing the round in the last 10 seconds. The hole became to large and Marco was not able to dig himself out of the hole. He fought a tough fighter in Juan Torres and he just had too much experience despite his 3-12 record. Juan decided to counter punch the more aggressive Marco and his accuracy and speed were just too much for Marco. We still believe Marco's career still has potential as he sits at 2 and 2 but he needs to head back to the gym and work on several shortcomings in his boxing game. He will need to be matched properly to rebuild his confidence and reestablish his ring generalship. We believe in you Marco!
Two prospects that looked great and we believe have a great future ahead of them are Manuel Jaimes and Jose "Karma" Alvarado. Both fighters looked great and showed how advanced their skill sets are early on in their careers. Their fights both went the distance so we were able to see the full range of their skill sets. Manuel showed a remarkable jab that kept Lorenzo Juarez working to try and get on the inside. When Lorenzo was able to get in Manuel showed he had a solid inside game that allowed him to get the win.
Karma vs Alegria proved to be runner up for fight of the night. Both men would not back down unless tactically beneficial to their tactics. Both men showed how incredible their chins are throughout the night despite both fighter's best efforts to knock out the other one. In the end, the skill set of Karma proved better than Davids'. Karma was able to get in great inside shots that moved David back multiple times. Although the fight appeared much closer than the scores the judges gave Karma a unanimous decision.
All in all the card was great and we had over 22,000 people watch on our initial broadcast. We are looking forward to our next broadcast with Toscano Boxing Promotions on September 5th from Tijuana. We are already working on a stacked card.
Subscribe to any of our social media accounts to keep up to date or add yourself to our mailing list right here on