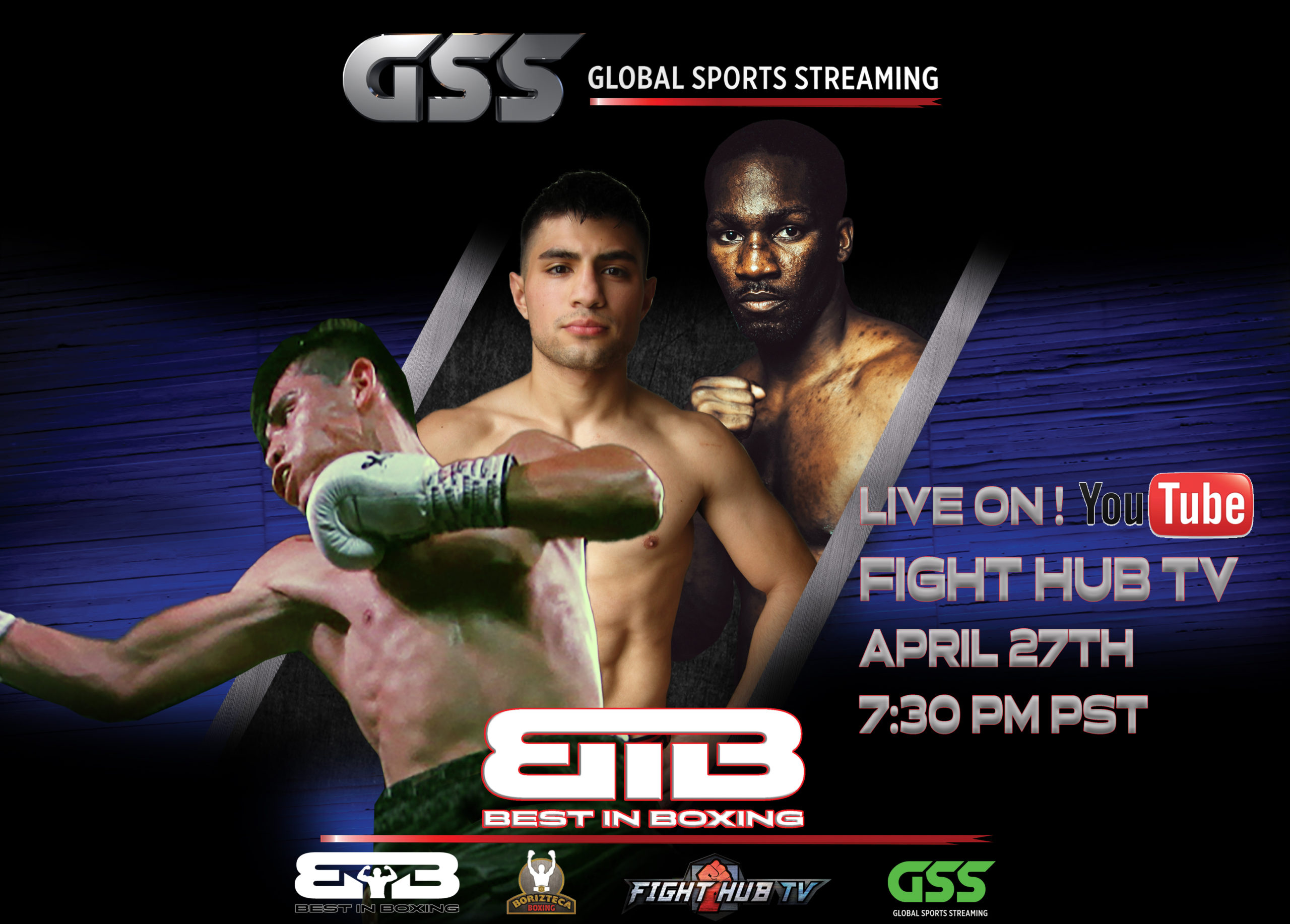 Two Warriors Meet In The Best In Boxing Ring
If you missed Best in Boxing on Fight Hub on YouTube you missed a great night of boxing. There was great action in the ring from start to finish but the fight of the night definitely has to go to Mario Ramirez vs Ramiro Ceseña. These two warriors battled it out for six nonstop rounds of action. Normally fighters who've not seen each other before take a round or two to figure each other out. In boxing, they are called the feeling out rounds. Ramirez and Ceseña must have skipped class on the day their trainers were teaching how to take your time in boxing. From the opening bell, both these fighters were throwing serious leather with really bad intentions. If you've not seen Mario Ramirez fight before he fights really well from the outside with his long reach but knows how to get on the inside and bang to the body. He is not your typical Mexican fighter in that he can mix up boxing with an aggressive "Mexican Style". He's not afraid to trade punches with anyone and has an iron chin that makes the possible. Mario is only 19 and is quickly learning on the job. As most 19-year-olds He tends to throw caution to the wind and has no problem trying to prove his chin is tougher than his opponents. Some would say he has a tendency to block punches with his head but at this point in his career he still has much to learn about boxing.
Ramiro Ceseña at 3-0 coming into the fight was a surprise to everyone by the time the fight was done. Ceseña at only 18 years old is also learning on the job but shows maturity beyond his 3 and 0 record. He is naturally bigger than Ramirez and dropped weight to meet Ramirez at the 130-pound limit. Boxing seems to come naturally to Ceseña as he demonstrated the ability to sit down on his punches and time Ramirez like a crafty veteran. One of the major weapons Ceseña seemed to demonstrate was the power in his punches. Sitting down on his punches seemed to generate a great deal of power that would have dropped a less skilled fighter than Ramirez.
Both fighters put their skills on full display as both wouldn't back down from each other giving as good as they were getting. Ramirez style works off of the jab and has the ability to fire off four and five punch combinations before his opponents can fire back. Ceseña learned quickly to weather the storm from Ramirez and return punches immediately after as Ramirez has a tendency to stay in the pocket a little longer than he should. The first round could have been scored for either fighter but the second round belonged to Ceseña as he was more aggressive, timed Ramirez correctly and continued to be aggressive shortening the distance whenever possible. Ceseña picked up quickly that staying on the outside would not be a great recipe for success. Ramirez made adjustments coming into the third round and took the round by outworking Ceseña and staying on the outside whenever possible. Both fighters adjusted brilliantly to each other as they came out for each round. Ceseña took the fourth round by being more aggressive, closing the distance on Ramirez and landing the cleaner shots. Ramirez adjusted again in the fifth as Ceseña seemed to be resting for the sixth round. The sixth round ended up being the best round of the night as both fighters came in to win the fight. About a minute in the dynamic of the fight changed as the referee deducted a point from Ceseña for a low blow. Fans booed and rightfully so as there is usually a warning before a referee will take a point for a low blow. Now the replay did catch multiple times Ceseña hitting Ramirez below the belt but none of those low blows were ever caught by the referee and he was never warned earlier in the fight. This seemed to enrage Ceseña as he attacked Ramirez relentlessly as soon as the fight resumed. In the first attack by Ceseña after the restart, he hit paydirt with a left punch right down the middle hitting Ramirez below the ribcage. Ramirez immediately went down to a knee as he gasped to regain the oxygen that left his body from the punch. Ramirez took his eight count got back to his feet and prepared to restart still trying to regain his lost oxygen. Ceseña attacked again hoping to finish the fight before the end of the sixth round. Mario backed up trying to get Ceseña off of him with a jab here and there as Ceseña threw everything he had at him. To Mario's credit and conditioning he was able to regain his breath and within a minute looked like himself again. He began to counter and fire off three and four punch combinations as the fight drew to a close. When the bell rang both fighters had given it their all and it was in the hands of the judges. To find out what happened and to see the fight for yourself go to Fight Hub TV on Youtube or bestinboxing.com to watch the full fight and see the decision.