BOUT SHEET APRIL 27, 2018
Great night of Boxing headed your way!!
We've had one of those cards that just kept on dropping fighters. From 13 fights on the card down to seven fights but the show must go on and the fights we have are good ones. The main event is looking good as Salvador Tapia came in looking to let Domonique Dolton that he is not coming in for just a paycheck. Tapia's team is so confident they wanted to place a friendly wager with people at the weigh-in saying that Tapia is going to #knockout Dolton. No one took his team up on the wager but they all knew it was in good fun.
The fights will be on Fight Hub TV starting at 7:30 PM PST or on the main page of bestinboxing.com
Watch over three hours of great boxing action finishing with a great fight featuring Maurice Hooker. Best in Boxing bringing you fights the other promoters won't bring you!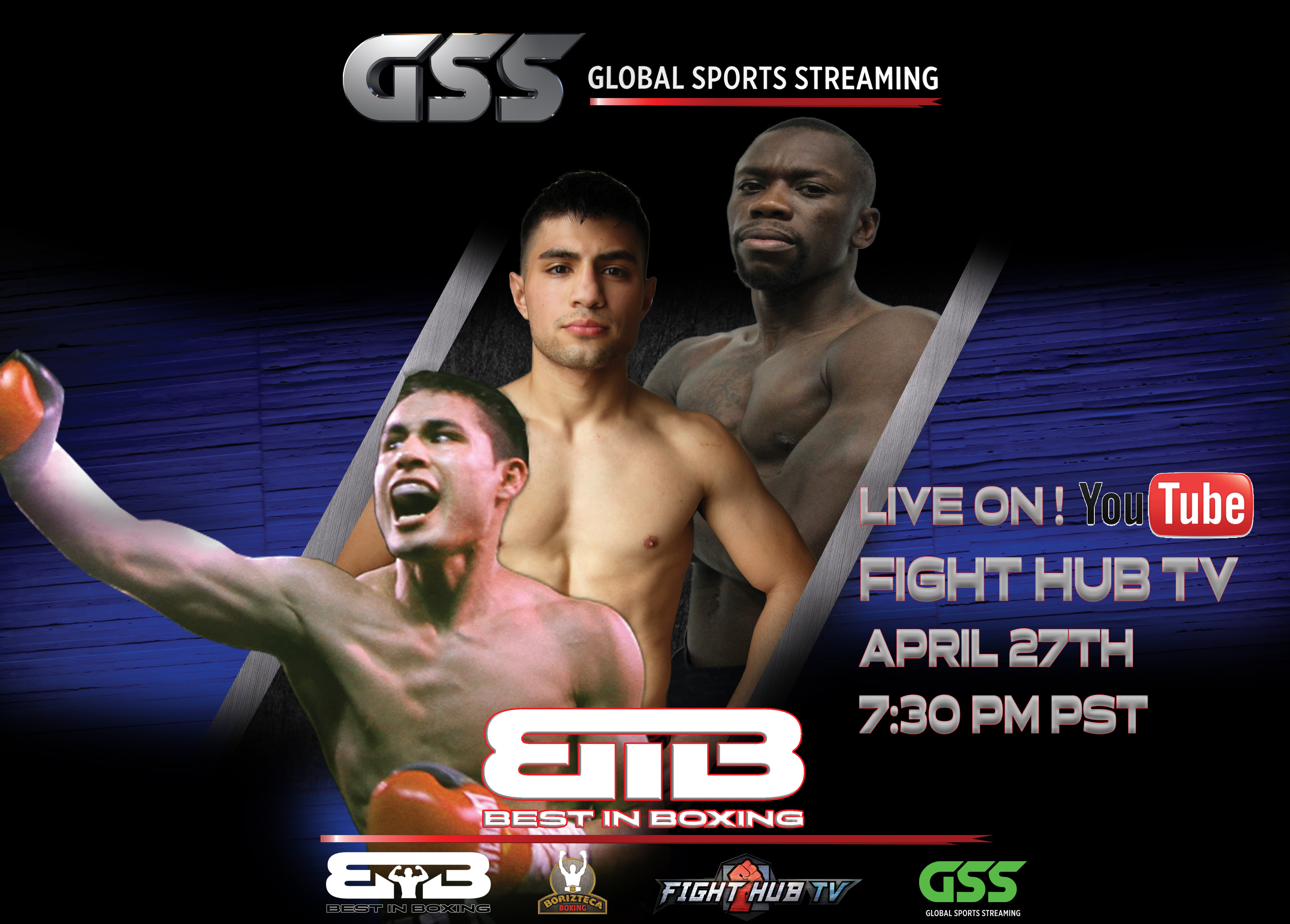 It's that time again for our next fight night, broadcast and a great night of boxing. This coming April 27th we will have an exciting night of fights. Featuring some of Best in Boxing best fighters showcasing their talents in the ring. On this card, we will have DEWAYNE BEAMON, DOMINIQUE DOLTON, LUIS CORIA, BRANDON CRUZ, BRANDON CRUZ, DILAN MIRANDA, OSE MARIA DELGADO, BEENAN MACIAS, MARIO "GUERO RAMIREZ, ROBERTO MEZA, and RAFAEL RAMIREZ. We offer some of the best combat sport around so tune and watch these boxers go at it.
Head to youtube.com/fighthub to watch the fights starting at 7:30 PM PST on April 27 for 13 live fights. We will embed the fights on bestinboxing.com main page for easy viewing.