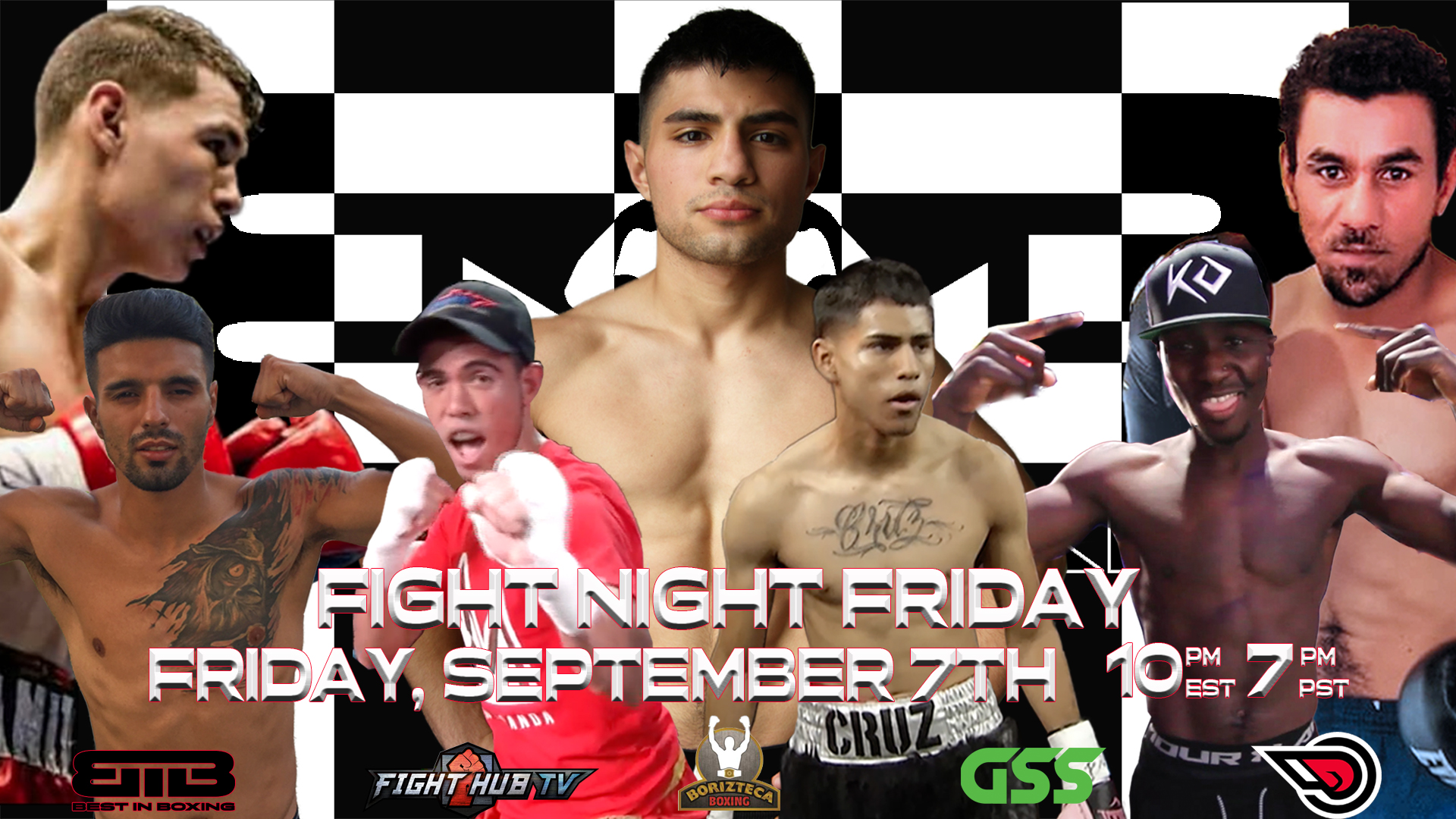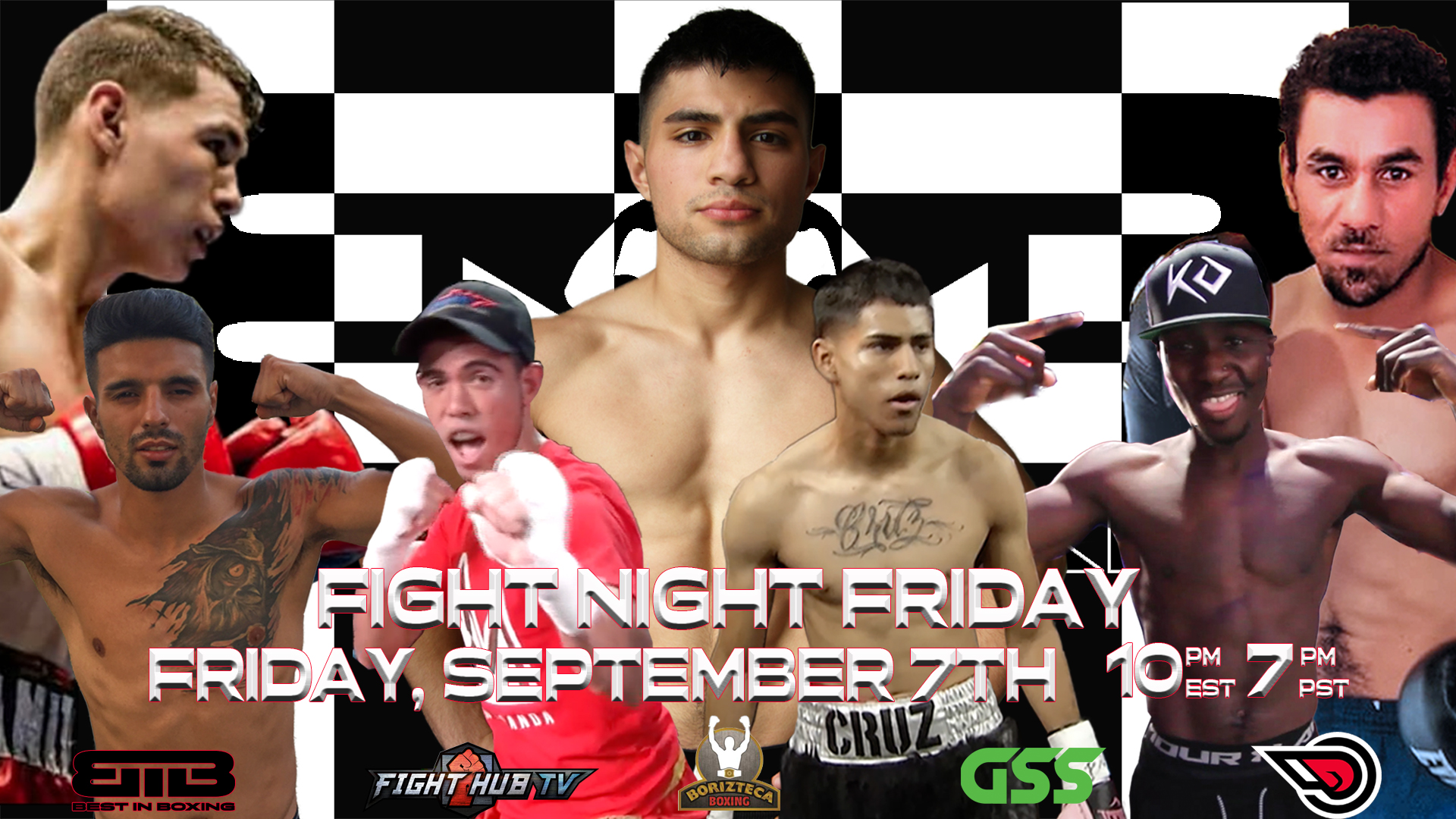 We have 10 fights for your viewing pleasure.
We have an amazing line up of 10 fights on this Fight Night Friday broadcast.
In the main event, we have some great superfly weight action with Alejandro Espinoza vs Andres Garcia.
In the co-main event, GILBERTO MENDOZA vsGEOVANI ANDRADE The winner of both fights could be in the ring against each other.
Also on the card
GEOVANI ANDRADE vs LUIS LUNA
KEVIN OTTLEY vs JOSE LOZOLLA
BRANDON CRUZ vs CARLOS RANGEL
DILAN MIRANDA vs JOSE RODRIGUEZ
ERICK ESTRADA vs JAVIER MIRANDA
JOSE DE LA TORRE vs JULIO ALCANTAR
MARCO ARROYO vs GERARDO YESCAS
Great action from Tijuana Mexico for you guys on Fight Hub TV
Tune in at 7 PM PST for the start of our broadcast.
Watch our shows on bestinboxing.com and subscribe to exclusive content sports content at gsstreaming.com We broadcast live on Fight Hub TV right here on Youtube youtube.com/fighthub
Youtube.com/bestinmma
Follow us at instagram.com/gsstreaming
instagram.com/bestinboxing
facebook.com/bes_tin_boxing
facebook.com/gsstreaming
twitter.com/bestinboxnig
twitter.com/gsstreaming
We'd also like to thank Borizteca Boxing for all their support with building Best in Boxing. Follow them at borizteca.com
Follow Fight Hub TV at youtube.com/fighthub