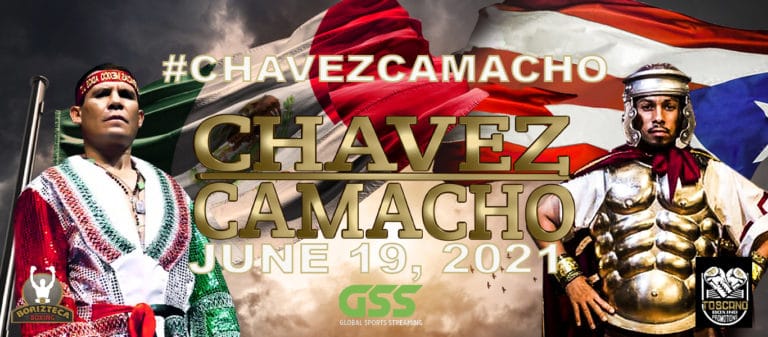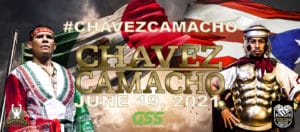 Chavez vs Camacho, Mexico vs Puerto Rico, you know the comparisons will be drawn
(Follow Sportofboxing.com for all the latest on this fight and your latest boxing news. Thank you, Sport of Boxing.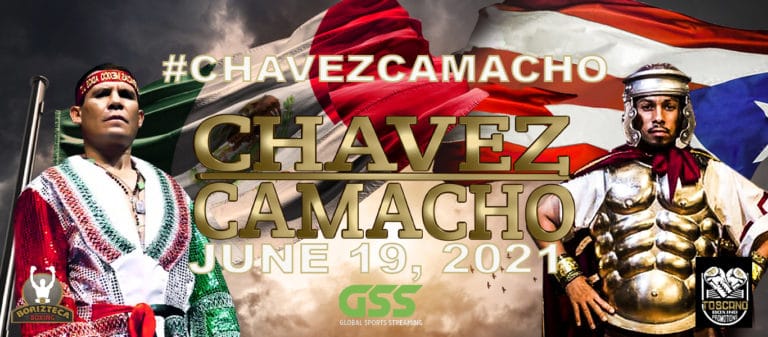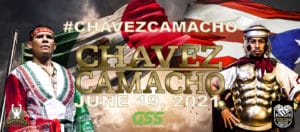 The word has certainly gotten out. The upcoming clash of the 58-year-old Julio Cesar Chavez (107-6-2, 85 KOs) of Culiacan, Sinaloa, Mexico by way of Ciudad Obregon, Sonora, Mexico accepting the challenge of the revenge-minded 42-year-old Hector "Machito" Camacho Jr. (59-7-1, 33 KOs) from New York, New York by way of San Juan, Puerto Rico is now set in stone for Saturday, June 21, 2021, in Guadalajara, Jalisco, Mexico.
It's for sure many a comparison will be made between the patriarchs and their offspring, those boxers with Mexican and Puerto Rican ancestry. It's the same way the soccer fan raves about having the best soccer team be they from Brazil, Germany or Argentina. A devout Boxing fan recognizes how foolhardy it is to compare Julio Cesar Chavez and his record to most any other boxer. His accomplishments will no doubt stand the test of time.
Still, that reality can't stop some diehards from doing their own overview of the boxers with Mexican or Puerto Rican blood. Throughout our overview, you have to remember that different times bred different results. While some boxers came off the streets, others had the very best of training from an early age or received the proper guidance through a concerned parent.
On the night of September 12, 1992, when Hector "Macho" Camacho and Julio Cesar Chavez battled it out for the WBC World Super Lightweight title it was the Macho Man who got the rare beating.
Since his father's unfortunate passing on November 24, 2012, Hector "Machito" Camacho Jr. has taken over the reins of the family and represented his family in the squared circle.
From here down we're going to attempt to give you the best possible overview of Hector Camacho Jr.'s career up to this point.
October 23, 1998, at the Trump Marina Hotel Casino in Atlantic City, the 20-year-old Hector Camacho Jr. (17-0, 10 KOs) won a unanimous decision victory, 96-92, 96-93, 95-93 over Freddy Curiel (14-3-1, 5 KOs).
December 3, 1998, Casino Magic, Bay Saint Louis, Mississippi, the 142 lb., 20-year-old Hector Camacho Jr. (18-0, 10 KOs) won a 10 round mixed decision win over Wayne Boudreaux (24-13, 13 KOs) in a Super Lightweight contest.
May 8, 1999, Miccosukee Indian Gaming Resort, Miami, Florida the 20-year-old welterweight Hector Camacho Jr. stopped the 30-year-old Roberto Nunez (15-3, 14 KOs) in the first round.
After Nunez in May of 1999, Camacho Jr. went on to defeat such notables as Miguel Angel Ruiz (21-5-1), Simon Gonzalez (25-8-2), Juan Carlos Rodriguez (36-12-2), Harold Warren (43-11), Manard Reed (20-1), Phillip Holiday (36-3-1), Joe Hutchinson (18-1-2), Rocky Martinez (34-4-1) and Larry LaCoursiere (26-8) to improve his record to 32-0, 18 KOs.
July 7, 2001, at Key Span Park, Brooklyn, New York, the 22-year-old super lightweight Hector Camacho Jr., now 32-0, 18 KOs was up 49-46, 48-47, and 49-46 after 5 rounds versus the well respected Jesse James "the Texas Tornado" Leija (42-5-2) when the bout was suddenly stopped due to a head-butt. At first, Camacho Jr. received the Technical decision win which a few days later changed to a "No Contest". Was it time to hire a lawyer?
This may have been the turning point in Camacho Jr.'s career as things started slowing down. He did fight in November, a TKO win over Eric Jakubowski (21-8) but for this fight he weighed in at 152 lbs. He was now creeping ever so close to becoming a Middleweight (154-160).
On Thursday, March 21, 2002, at the Celebrity Theater in Phoenix, Arizona, Hector Camacho Jr., at the age of 23 and weighing 147 lbs., lost his first fight, a 94-95, 94-96 and 93-96 decision loss to the visitor from Buenos Aires, Argentina, a 5'7″ tall, 141 pounder, Omar "Tito" Weis who with the win moved up to (34-3-3, 16 KOs).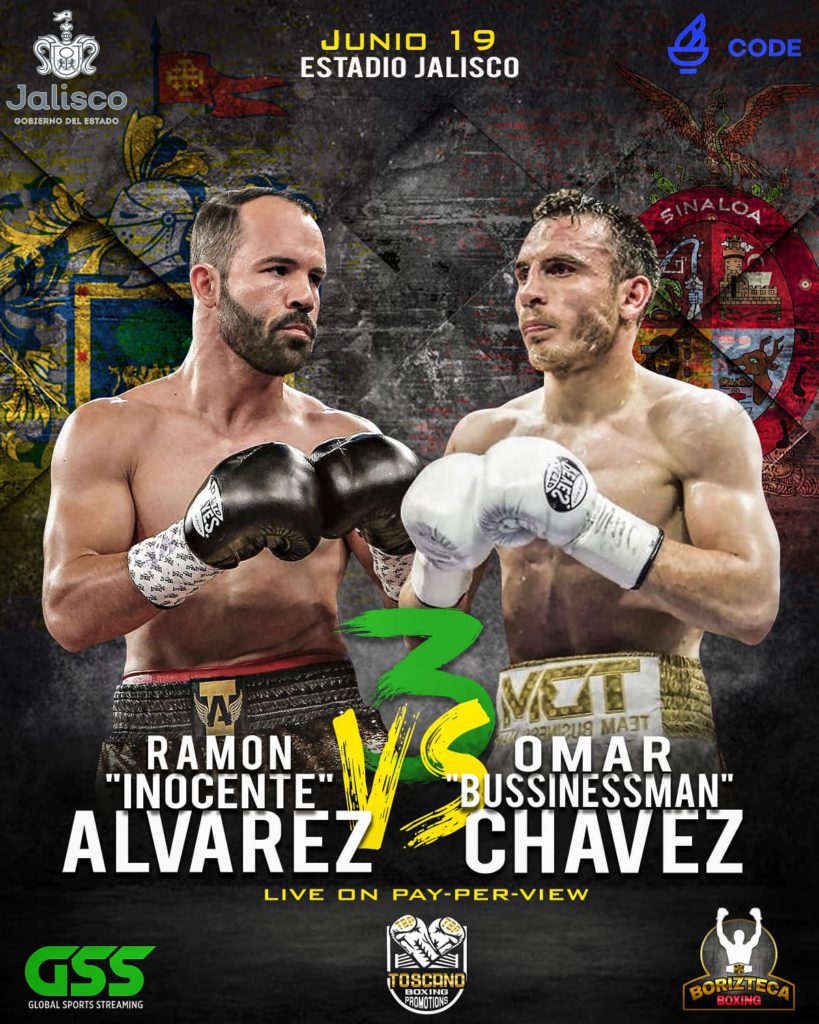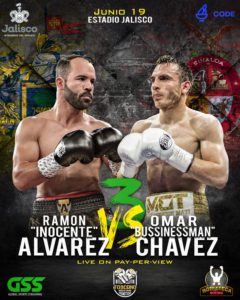 Over the years we've seen quite a few of these boxing standouts infiltrate the U. S. and oftentimes they do well because their opponent is often hand-picked. How so? Since it is an expensive proposition, the airfare, the hotel/motel stay, the hiring of a top trainer, and the proposition they worked out with the obliging promoter, a certain victory is called for. In other words, someone has to have a lot of confidence in their prospect. When it comes to Buenos Aires, Argentina, the names Marcos René Maidana, Sergio Martinez and Lucas Martín Matthysse come to mine. Like Mr. Weis, they came, they saw and they conquered. Weis' only infraction during his contest with Hector Camacho Jr.? He received a point deduction for a low blow in round #8. Otherwise, the victory was his