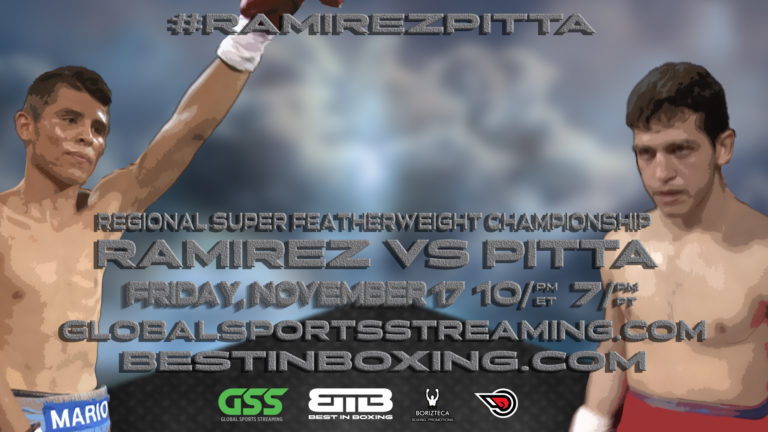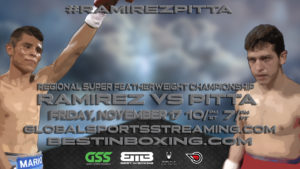 Best in Boxing:
November 17th is fast approaching and we are looking forward to a great night of action.
Here is the fights on the card:
Main event
(12) MARIO "GUERO RAMIREZ vs  ALFREDO PITTA
(11) RICARDO VALDOVINOS vs ALEJANDRO CASTAñEDA
(10) RAFAEL RAMIREZ vs MANUEL GARCIA *Special Attraction
(9) DEWAYNE BEAMON vs SAMUEL MENDIA *Special Attraction
(8) JUAN MIRANDA vs JESUS OSUNA
(7) BRANDON CRUZ vs MARIO YAEL DIAZ
(6) GILBERT GARCIA vs ENRIQUE VELAZQUEZ
(5) MARIO RAMOS vs ISAAC GALINDO
(4) JESSE "BAM" RODRIGUEZ vs JORGE MOSQUEIRA
(3) MULAPI ENJANI vs ADRIEL OSUNA
(2) JOSE MARIA DELGADO vs ISRAEL PINEDA
(1) LUCAS SANTA MARIA vs FERMIN CAñEDO
You can click on the link to download the bout sheet
Couple highlights for the fight night. Jose Maria Delgado and Jesse "Bam" Rodriguez are trained by Robert Garcia. Rafael Ramirez is part of The Money Team TMT. He looks to fight his way back into contention.